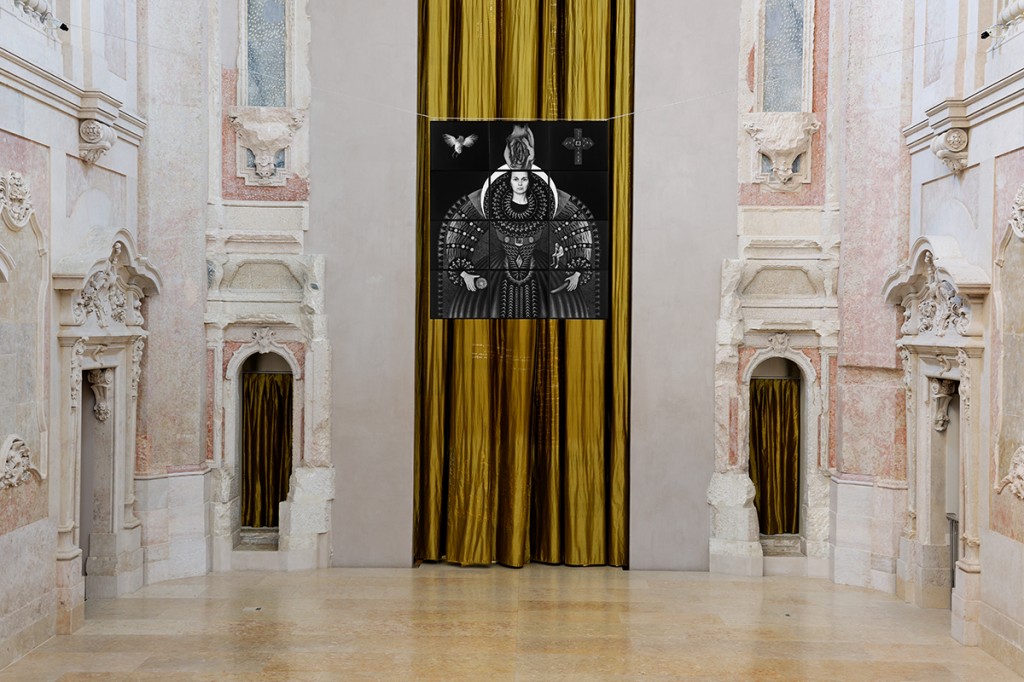 On Thursday, 15 May 2014, the European Investment Bank and Banco de Portugal inaugurated the exhibition "Within/Beyond Borders: Works of art from the European Investment Bank collection".
Within/Beyond Borders is being showcased in an exceptional venue, the former Church of St Julian, in Lisbon, which was fully restored by Banco de Portugal and will become the Money Museum in 2015.
The curatorial approach consists in exploring the concept of borders – real or imagined, physical or in the mind. A frontier lends itself to contrasting thoughts about discipline or confinement on the one hand, and innovative exploration or breakthroughs on the other. The selection of art in this show aims to explore both angles. The exhibition gives examples of the transcending of frontiers or crossing of borders – territorial, intellectual or artistic. It also investigates notions of spatial and visual limitations and confinement. In doing so, it tests ideas of the already explored versus the as yet largely unexplored.
Comprising some 28 works, the show features both what are now mainstream historical examples, and what are still considered to be more experimental works. To indicate the diversity of European artistic output, the show presents a wide variety of European Union artists working in various media – painting, sculpture, photography, light box/installation and work on paper.
By sharing its art collection, the European Investment Bank is reaffirming its commitment to the sharing of cultural exponents, and is demonstrating its community engagement. The activities on offer reflect the Bank's conviction that art generates new ideas and ways of thinking, and as such is a strategic knowledge resource for society.
Europe's artistic heritage is an asset of enduring value to Europe's citizens. For business, it provides a forum for dialogue and catalysing new ideas, which are essential to the knowledge economy of the future, a key priority of the EIB. Art is a unique source of dialogue. It offers an extraordinary repertoire for learning, exploring, experimenting, interpreting the present and building the future.
The activity programme around the exhibition includes guided tours for adults, schools, young people and families, meetings with artists and curators, and drawing classes. Further details on how to visit are provided below.
—————————————————————————————————-    
Visiting the Exhibition and associated cultural programme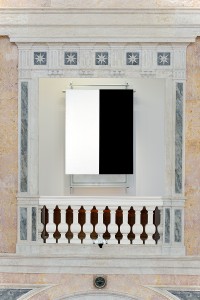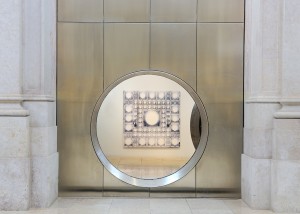 Location: Banco de Portugal – Largo de S. Julião, Lisboa
Dates: 16 May to 4 September (Tuesday to Saturday, 10am to 6pm. Admission: free) – NB. The exhibition will be closed for the day on 19 June
Access: Metro: Baixa-Chiado station (blue and green lines) – Tram/Bus: 15E, 25E, 28E, 206, 207, 208, 210, 706, 711, 714, 728, 732, 735, 736, 746, 774
Tour and activities programme
(No advance bookings needed)
Guided tours (60 mins), Saturdays, 3pm
Short tours (30 mins), Thursdays, 1.30pm (except 19 June)
Workshop tour for families (120 mins), 24 May, 7 and 21 June (Saturdays), 11am – adults and children aged 6 to 10
(Through advance booking)
"Looking Through", meetings with artists and curators (90 mins), 31 May, 28 June, 12 July, 30 August and 4 September (Saturdays), 3pm
"Os limites da realidade" (The limits of reality), drawing classes in the exhibition (120 mins), 7 June, 5 July (Saturdays), 10.30am – young people and adults
Enrolment and bookings T+351 213 213 240 | museu@bportugal.pt