Sophie Robin
Sophie Robin is a founding partner of Stone Soup Consulting, a company focused on enhancing the social impact of organisations. Previously, she worked for the Food and Agriculture Organization of the United Nation as the Liaison Officer with Civil Society Organisations for Latin America and the Caribbean. Sophie also worked for several NGOs and served as CEO for the Portuguese NGDO Platform. Within Stone Soup Consulting, she has been specialising in scaling up strategy for social initiatives, as well as social impact, advising social entrepreneurs and VP organisations on how to measure, monitor and report on their social impact. […]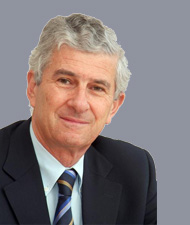 José Tomás Frade
José Tomás Frade is currently working as a freelance consultant in the water and sanitation sector throughout the world, with a particular focus on developing countries. He is currently in charge of coordinating the national strategy of the Portuguese water sector for the period 2014-20 at the invitation of the Government. Mr Frade worked for 24 years in the Projects Directorate of the European Investment Bank, from which he retired in November 2012. As Deputy Director and Head of the Water and Environmental Protection Division since 2000, he was responsible for managing a team of water specialists which, for over 10 years, has appraised and monitored all the projects in the water sector financed by the Bank in more than 80 countries. .[…]
Olivier de Guerre
Olivier co-founded GT Finance/Cristal Finance in 1987 before joining Credit Suisse Asset Management in 1998 as a Managing Director. In 2003 he founded PhiTrust in order to support families and foundations in the implementation of financial, social and philanthropic strategies, believing that investors have responsibility through their financial and social investments. He has long-standing experience in asset management at the level of families/foundations or institutions, in particular through assisting them with their investment strategies. Olivier is a Board member of Finansol and the Philippson Foundation. He is also the Chairman of PhiTrust Active Investors and PhiTrust Impact Investors.
Peter Kadas
Péter Kádas graduated as a medical doctor and economist and has been a serial tech entrepreneur for more than 18 years.
Elected Chairman of the IT and Telecommunications Section of the National Association of Entrepreneurs and Employers in 2007, he is the founder of the largest Hungarian start-up community, behind the Startupdate blog. He is currently working on Traction Labs Inc., a Hungarian-American seed-stage start-up accelerator, as Chairman of the Board.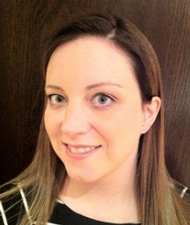 Meredith Niles
Meredith Niles is an Investment Director at Impetus Trust, where she co-leads on the Impetus for Reducing Reoffending Initiative, supporting the scale-up of charities and social enterprises working with offenders to turn around their lives. Prior to joining Impetus, she was an Executive Director in the Investment Banking Division of Goldman Sachs. Meredith serves as the Treasurer of Booktrust and as a member of the Board of Trustees of Hestia Housing and Support and of Toynbee Hall. She is a Fellow of the Royal Society of Arts and a member of the Institute of Directors. Meredith holds a BA with Highest Distinction and Highest Honours from the University of North Carolina at Chapel Hill and an MSc from the London School of Economics.
János Vecsenyi
János Vecsenyi Professor Emeritus, Corvinus University Budapest, Small Business Development Centre, Budapest University of Technology and Economics, Business and Management Department. Professor Vecsenyi has been teaching at Corvinus University since 1978 and at the Budapest University of Technology and Economics since 2011. His main courses include entrepreneurship, starting and managing new ventures and launching innovative new ventures. He served as programme director and professor of the first MBA programme in Hungary at the International Management Centre,now CEU Business School. […]