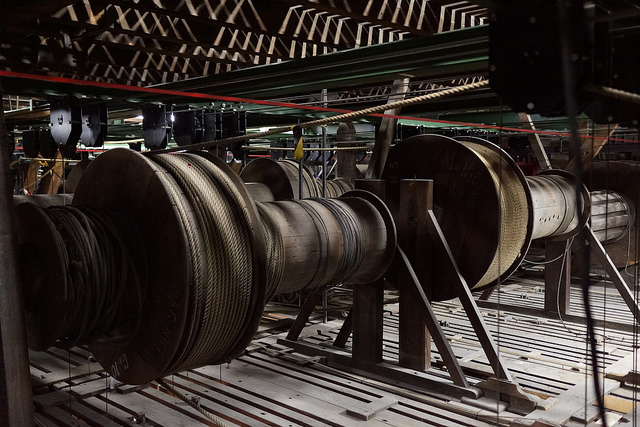 The technical and financial report for the rehabilitation of the 19th century stage machinery of Bourla Theater in Antwerp (Belgium) have been published by Europa Nostra and the European Investment Bank Institute.
The site is listed among 'The 7 Most Endangered' heritage sites 2014. 
The Bourla is unique in Belgium in its operating systems, and is one of the few remaining examples of early 19th century theatre technology in Europe. It is the last remaining municipal theatre in Europe with original stage machinery, created by the French company Philastre and Cambon in 1834.
"Looking at the theatre from a purely heritage perspective, there is a clear case for the reinstatement option," advocates the report. "A revitalised historic dimension to the theatre would allow it to make a substantial contribution to the City's planned 2018 Baroque Festival Year," it is noted. From a financial perspective, "reinstatement costs might be small relative to dismantlement and redevelopment costs of 18 million euros" estimated in the feasibility study made on the instruction of the City of Antwerp in 2014.
 Click here for the report  and here for the full press release.