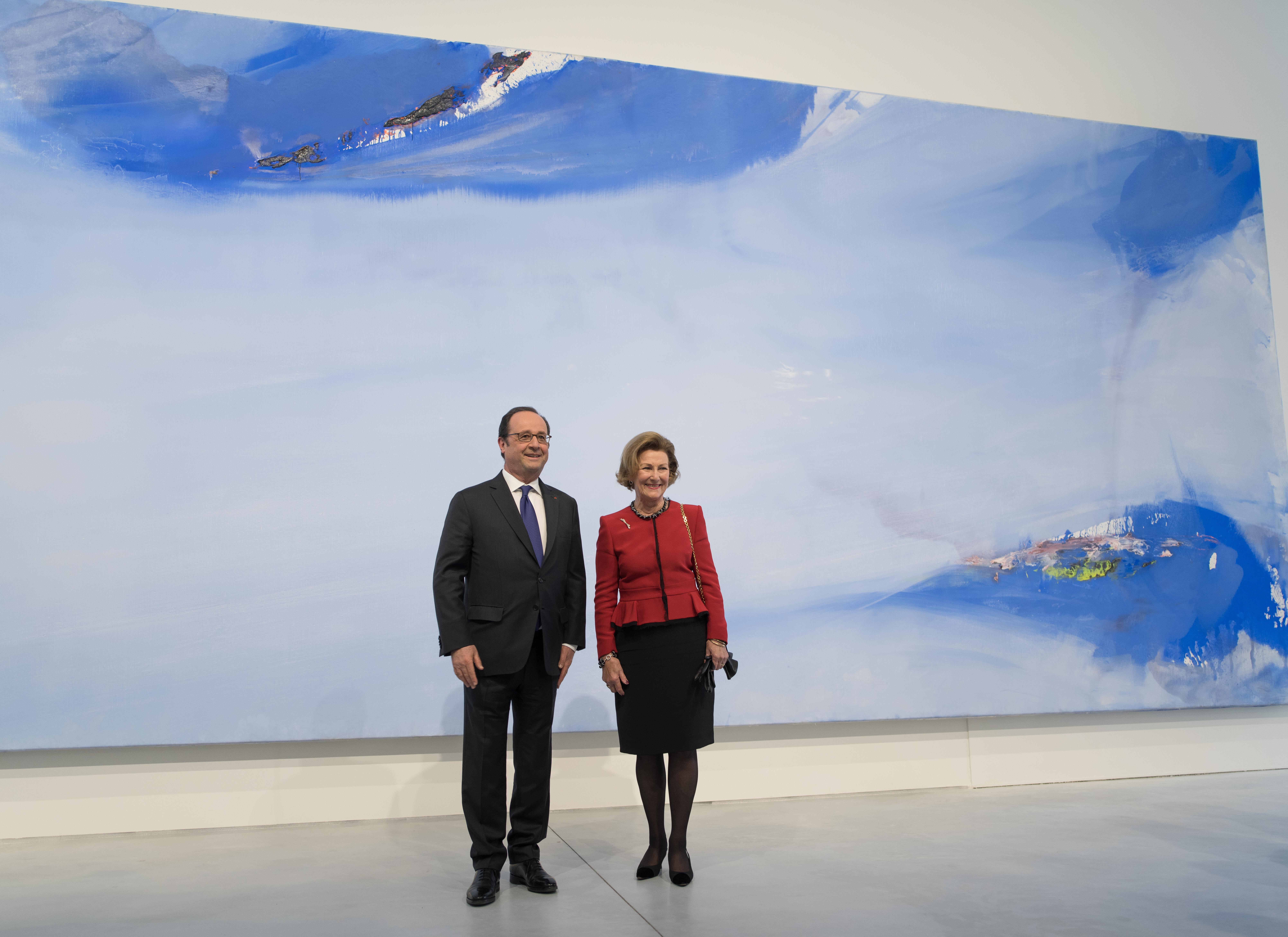 One of the largest artworks of the EIB art collection, Gris bleu, tâches bleues de Loire by French artist Olivier Debré, is currently on loan at the Centre de Création Contemporaine Oliver Debré (CCC OD) in Tours. The cultural centre was inaugurated on 10 March 2017 in the presence of François Hollande and Queen Sonja of Norway (pictured above), as well as other key political and cultural figures.
This monumental artwork (4x9metres) is on loan from February 2017 to November 2018. The painting was the centrepiece of the centre's inaugural exhibition and is to feature in two separate exhibitions:
"Olivier Debré: A journey in Norway" (running from March to September 2017), an exhibition focusing on the artist's journey to Norway and its influence on his abstract landscapes;
"Large scale works by Olivier Debré" (running from May to October 2018), an exhibition showcasing the series of 5 monumental oils on canvas created on the shores of the river Loire, a key source of inspiration for Debré. Four of those artworks were donated to the CCC OD, the fifth one is owned by the EIB.
Regular loans to world-class cultural institutions, such as this one, ensure further visibility of the EIB art collection, demonstrate community engagement and illustrate the value of cultural diplomacy.