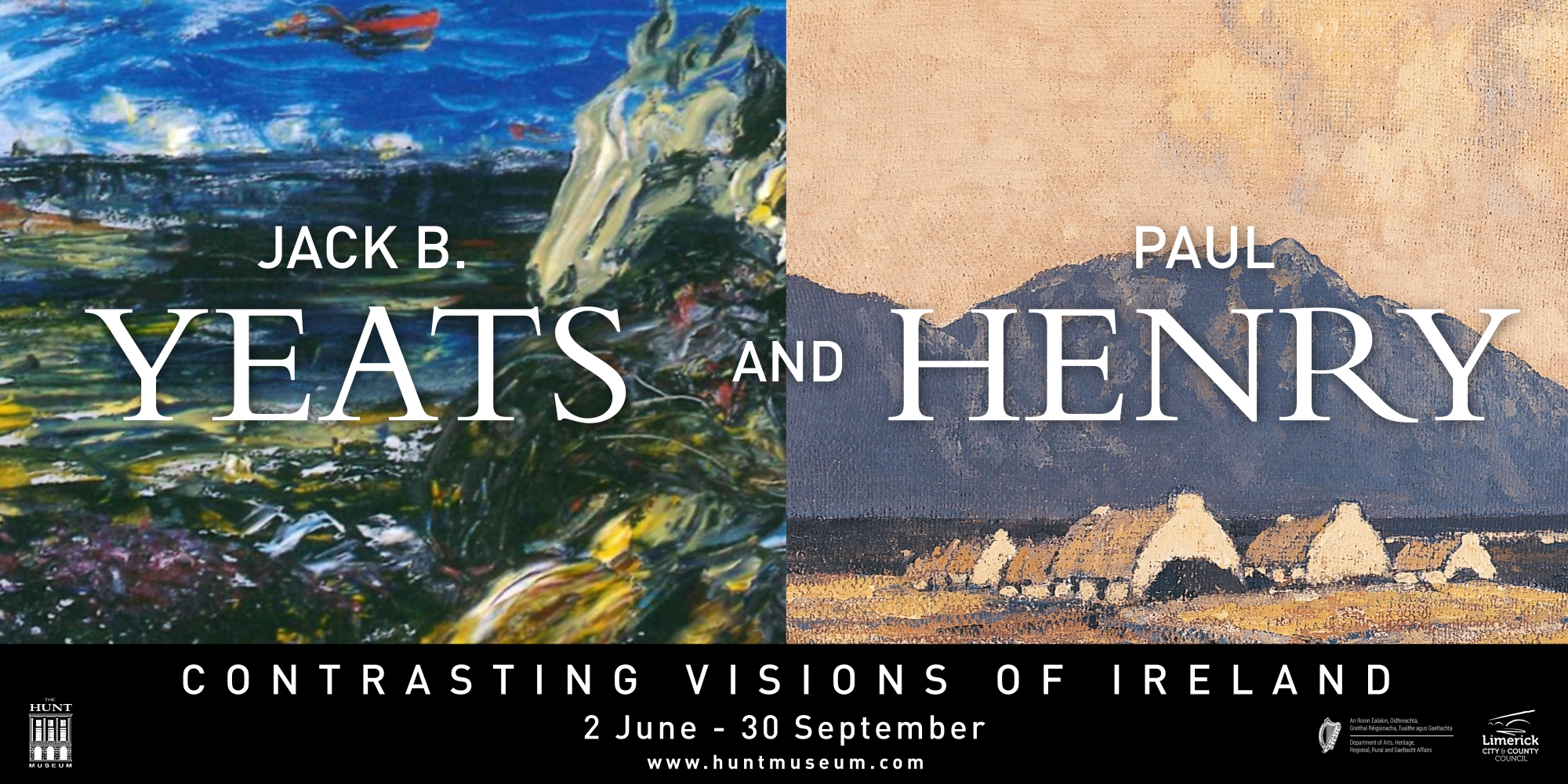 Four artworks stemming from the EIB art collection are on loan at the Hunt Museum in Limerick, Ireland, for the exhibition "Jack B. Yeats and Paul Henry, Contrasting visions of Ireland", from 2 June to 30 September 2017.
Yeats (1871-1957) and Henry (1876-1958) were two of Ireland's most representative artists of the 20th century. The exhibition, an exceptional event for the city of Limerick and the Hunt Museum, brought together a number of works from public and private collections. The project was initiated after a proposal by the EIB to loan two artworks by Yeats – Old Reeds (1954) and Le Buveur d'Eau (1943) – and Henry – Mountain Cottage (1918-1919) and Bog and Mountain Landscape (1916-1919) – to the Hunt Museum.
Featuring side by side some fifty works by these two iconic Irish artists, the exhibition gives an unprecedented opportunity to compare the work of Yeats and Henry through their distinctive representation of the Ireland of their day, its landscapes and the ways of life of its people. Yeats was an innovative painter, portraying mainly the traditions and people of West Ireland, while Henry was a more traditional artist focusing on landscapes.
Regular loans to world-class cultural institutions, such as the Hunt Museum, ensure further visibility of the EIB art collection, demonstrate community engagement and illustrate the value of cultural diplomacy.