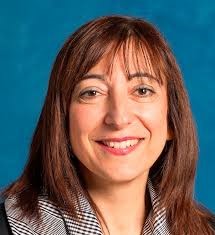 Join us 24 April from 13:00 to 14:00 at the EIB for a seminar on "Impact investing for PPPs: the case of the Treviso hospital" with Filippo Addarii (PlusValue) and Prof. Francesca Medda (UCL).
In the last two decades, private sector intervention in public infrastructure investments has often been controversial. The new hospital of Treviso (Northern Italy) is an interesting case of alignment of public and private interests for greater value creation. Thanks to the partnership between the EIB and Lendlease (the developer leading the private sector's consortium in charge of designing, financing, building and operating the hospital) lending terms were improved compared to market standards. The savings helped create a new investment vehicle to invest in innovative solutions designed by independent entrepreneurs to increase the quality of public health services for the local community.
To register for the event, please fill in the form below .