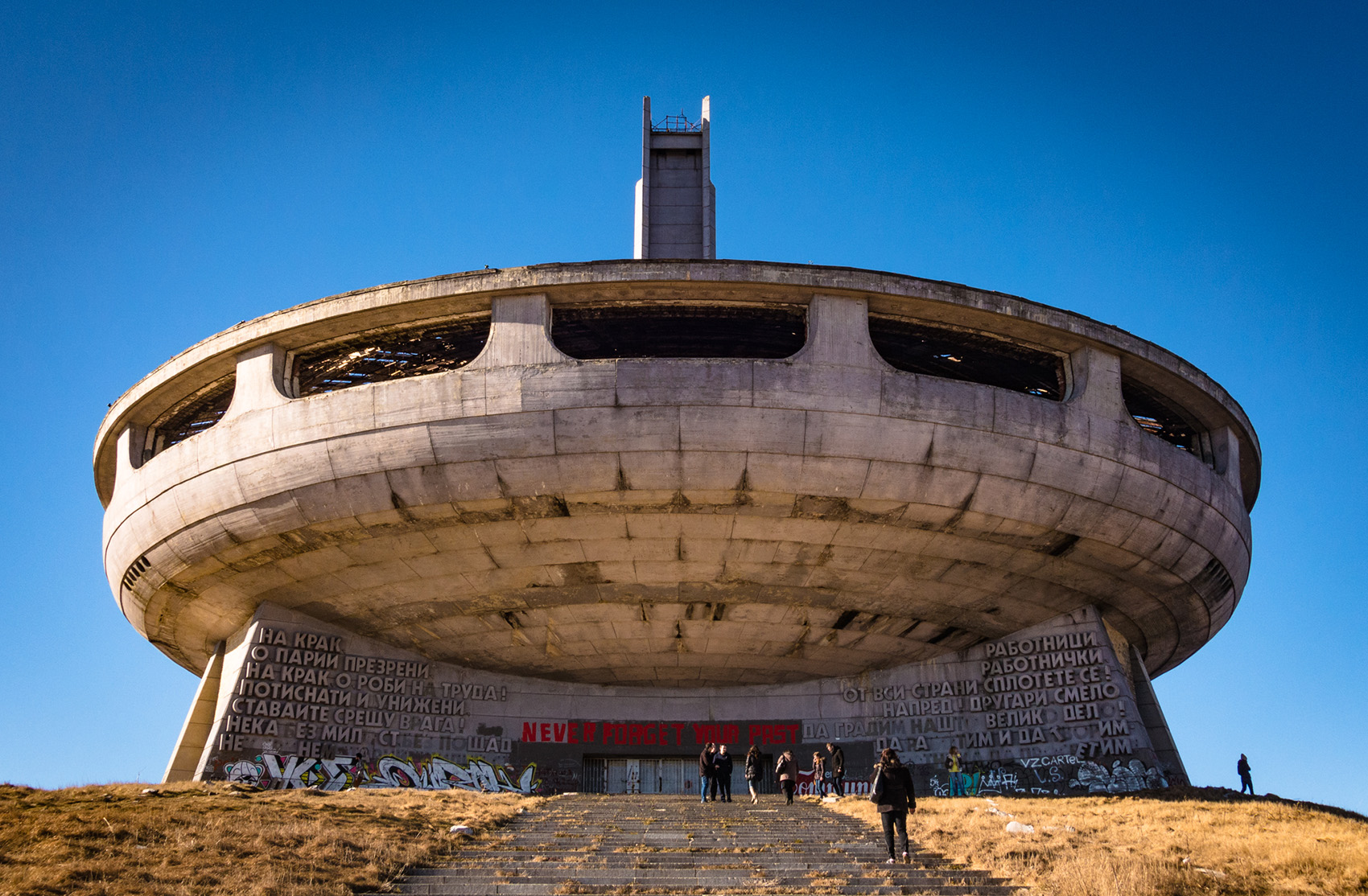 The Bulgarian Deputy Minister of Culture has confirmed that the procedure for giving national protected status to the Buzludzha Monument will be accelerated.
This statement was made during the mission to Buzludzha undertaken from 26-28 September by European experts from Europa Nostra, the leading heritage organisation in Europe, and the European Investment Bank Institute (EIBI).
The building was listed by Europa Nostra and the EIBI among the 7 Most Endangered heritage sites in Europe in 2018.
Built in 1981 the Buzludzha Monument is a masterpiece of architecture, engineering and art. The unique structure was built as the House-Monument of the Bulgarian Communist Party and used for just eight years until the end of the Communist regime in Bulgaria in 1989.
Soon afterwards, the Buzludzha Monument was abandoned and has since been victim to thefts, vandalism and severe weather conditions. The building still attracts attention thanks to its gravity-defying architecture and its colourful mosaics, which cover 1,000m² of the building's interior.
A total of 70,000 tons of concrete, 3,000 tons of reinforced steel and 40 tons of gilded glass were used. Some 6,000 people laboured on the construction work, which was financed by donations from the entire Bulgarian nation.
Today despite efforts to preserve the building, it is still crumbling and highly endangered. However, its recovery is still possible.
The EIB Institute facilitates the transfer of know-how and experience between different partners and countries in the heritage conservation field. It cooperates with Europa Nostra to identify those under acute danger of neglect or destruction. This innovative cooperation mixes the cultural expertise and lobbying work of Europa Nostra with the technical appraisal and rescue planning skills of the EIB.
The EIB experts carry out on-site missions and produce technical reports on the viability and phasing of the project recuperation as well as on the funding options.