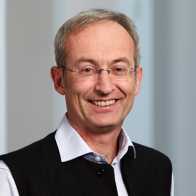 Why do households underinvest in new and more energy-efficient technologies, although these investments would be financially beneficial? Because they lack "energy-related financial literacy" Professor Massimo Filippini, ETH Zürich will argue at a seminar organised by the EIB Institute on 10 October.
Professor Filippini will present information on the level of energy-related financial literacy for a sample of European households and on its socioeconomic determinants, with a specific focus on understanding the role of gender.
All staff are welcome. A sandwich lunch will be provided from 12:30 onwards.
The seminar is free of charge but registration is mandatory by filling in the form below