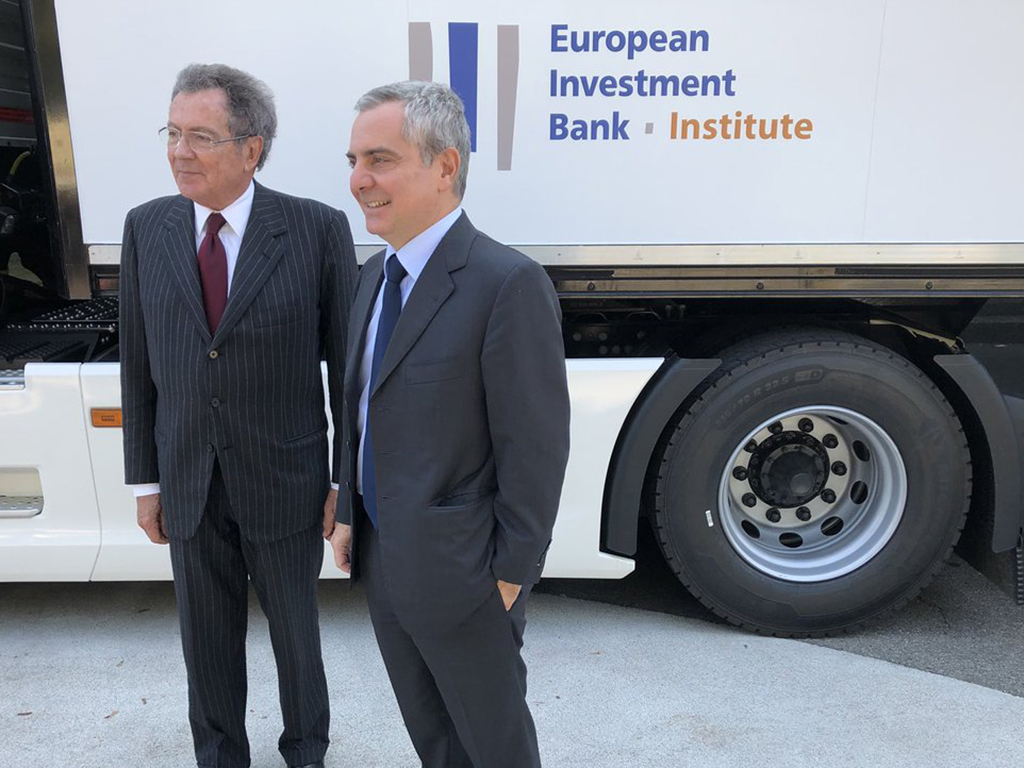 The European Investment Bank Institute, Turin's Museo del Risparmio and Scania Italia  are launching a new financial education project in Italy: a "museum on wheels" to educate children throughout Italy to make a conscious use of resources – beginning with money – and to combat wastefulness.
On Friday in Piazza Castello in Milan, the "museum on wheels" -a truck equipped as an interactive laboratory with contents from the Museo, the first of its kind in Europe- was unveiled to the public.
As of end-October 2018, the SAVE (for Sustainability, Action, Voyage, Experience) truck will tour Italy from Pesaro to Rome, where the journey is scheduled to end in April 2019. In seven months, the museum on wheels will reach 10 000 children, visit 22 cities in eight regions covering more than 2 200 kilometres to improve the financial education of vulnerable groups in less affluent regions in Italy.
The project is a follow-up to the Money Learning (Mole) project signed in 2016 between Museo del Risparmio, the Institute and Fondazione per la Scuola to promote the introduction of financial education concepts to school age children. The Institute provided financial support to facilitate visits for children from schools in mountain areas in the Piedmont Region, geographically more isolated from the province's capital.
In 2017, 1 750 children and 182 teachers from 30 different villages benefited from the project.
Click here for press release and here for video.