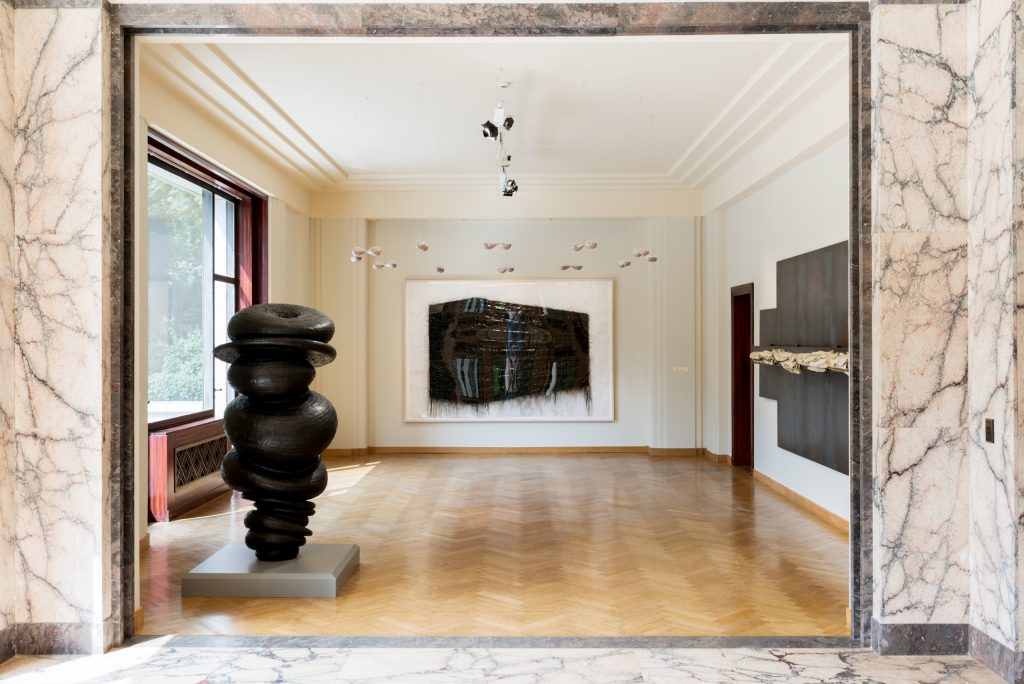 19 200 visitors visited the exhibition "Beyond Borders – A dialogue based on European Investment Bank masterpieces at the Boghossian Foundation" organised in Brussels at the Villa Empain – Boghossian Foundation to celebrate the EIB's 60th anniversary.
For six months (6 September 2018 -25 February 2019) , selected artworks from the EIB art collection – paintings, photographs, videos, works on paper, sculptures and installations – entered into a dialogue with pieces by artists from the Middle East and North Africa in the settings of one of the most beautiful masterpieces of Art Deco architecture in Brussels.
In January, the EIB signed the Berlin Call to action "Cultural heritage for the future of Europe" at the Villa Empain – Boghossian Foundation, building on the momentum of the first ever European Year of Cultural Heritage.
The exhibition, which received extensive press coverage, explored the theme of borders, resonating with both institutions' belief in the transformative power of culture and the role art can play to trigger and contribute to a greater dialogue.
The next exhibition of the EIB art collection will take place in Limerick (Ireland) in 2020.
The EIB Institute regularly curates exhibitions, in Athens at the Byzantine and Christian Museum in 2011, to mark the 30th anniversary of Greece's accession to the European Union, at the former Church of St Julian in Lisbon in 2014 and in 2016 in Luxembourg as part of the cultural events marking Luxembourg's EU presidency.