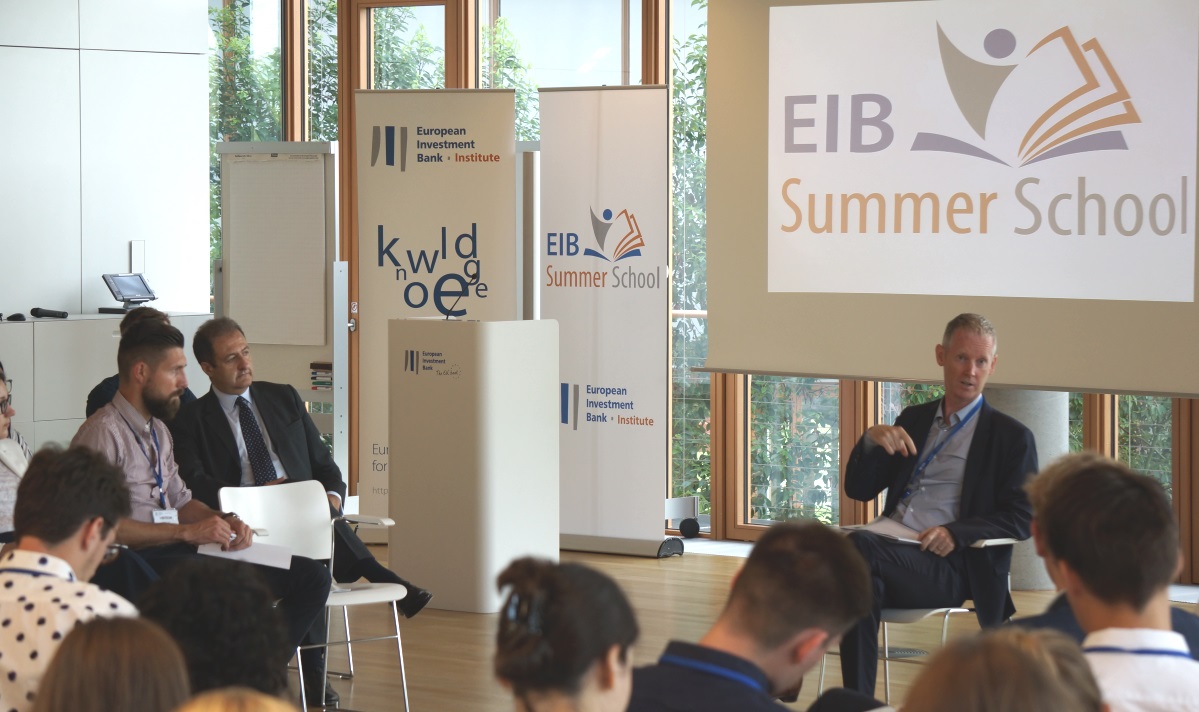 Vice-President Andrew Mac Dowell was the keynote speaker of the opening session of the EIB Summer School in Luxembourg on Monday.
Vice-President Mac Dowell is Irish and was appointed in September 2016. He is responsible for funding and treasury, financing energy, natural resources and agribusiness/bio-economy as well as for economic research and evaluation and impact assessment. Geographically he oversees financing operations in Austria, Greece, Ireland, Romania, Norway, Iceland, Switzerland, Liechtenstein, the Republic of North Macedonia and outside the EU for operations in Asia.
Seventy students from seven universities (College of Europe (Bruges and Warsaw campuses), Università Commerciale Luigi Bocconi, London School of Economics, Sciences Po, Dresden University of Technology and University of Ljubljana) are attending the EIB Summer School organised by the Institute's Knowledge Programme from 29 June to 10 July 2019.
The EIB Summer School offers a practical approach to multidisciplinary challenges with lectures on the EIB Group's missions and operations, tutorials and breakout sessions covering legal, financial, policy and sustainability related topics. By having staff members sharing their insider's view, participants learn what it means to be part of the EIB Group (EIB and EIF).
The programme aims to foster long-term relationships and create a network of those interested about the future of Europe and beyond.
Participating students will receive an EIB Summer School certificate.
Other speakers included Henry von Blumenthal, Deputy Dean of the Institute, Werner Schmidt, Director in the EIB Projects Directorate and Hubert Cottogni, Director at the  European Investment Fund. Twenty-seven other EIB Group staff members will intervene during the Summer School.