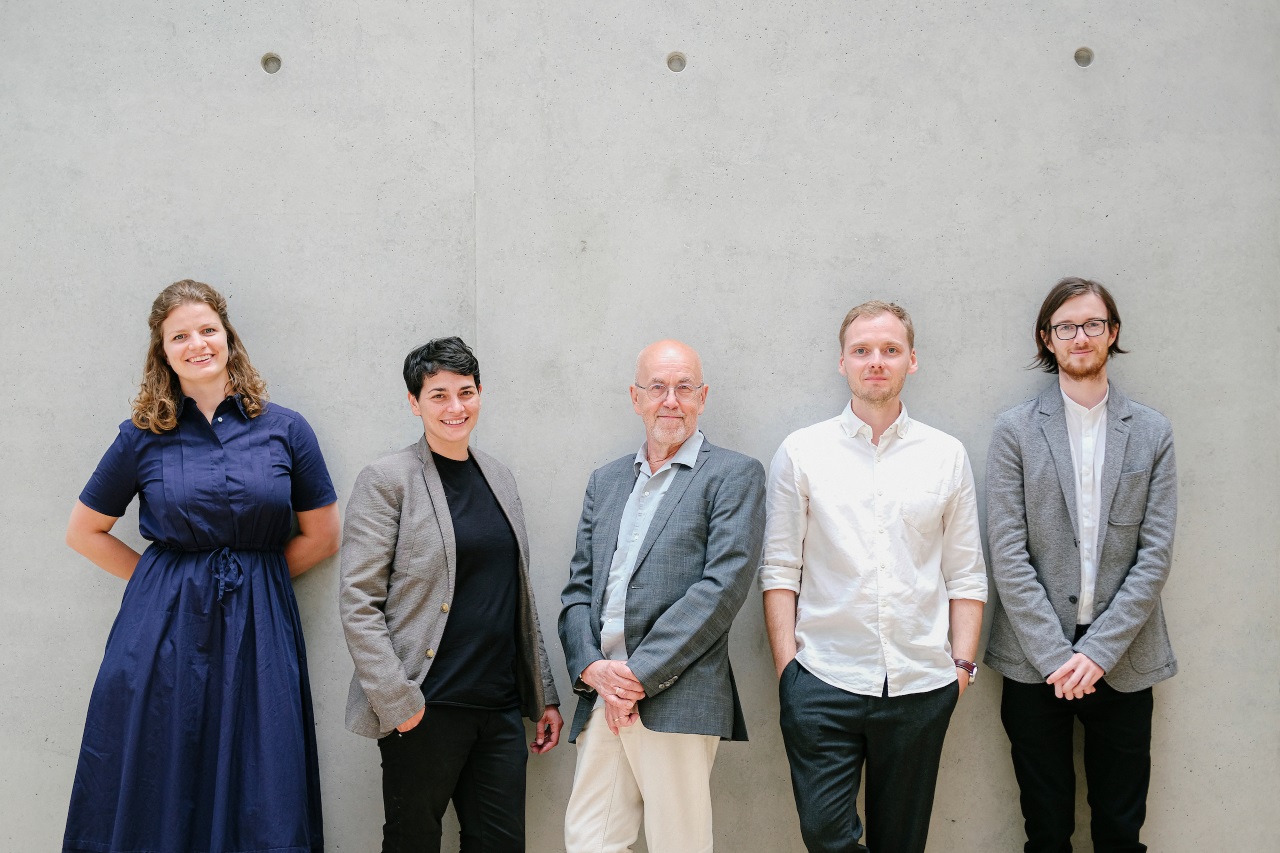 On Monday 8 July, artists Pamela Diamante (Italy), Darta Sidere (Latvia), Karel Koplimets (Estonia) and Mark Mc Guinness (Ireland) presented at the EIB premises the works they produced under the framework of the Institute's Artists Development Programme (ADP) 2019 mentored by Finnish photographer Jorma Puranen.
The exhibition, on until end of September, marks the end of their six-week long residency in Luxembourg.
Pamela Diamante -who won the residency on "Disruption: The Imprint of Man"- presented the photographic installation "Fenomenologia del sublime" consisting of a series of marble natural landscapes juxtaposed with fortuitously similar real life images.
Mark Mc Guinness –who worked on the theme of "Urban Rejuvenation: Limerick as a source of inspiration"- presented "Meandering" a series of photographs taken along the river Moselle in Luxembourg.
Darta Sidere and Karel Koplimets – beneficiaries of the geographical focus residency targeting artists from Bulgaria, Croatia, Cyprus, Estonia, Latvia, Lithuania or Romania – created respectively "in transit" a poetic sculptural installation with locally sourced limestones, and "Case No 15. Luxembourg", consisting of a series of photographs of commuters' cars during weekdays heavy traffic juxtaposed with a video showcasing a deserted Luxembourg at the week end.
The Artists Development Programme (ADP) is a residency and mentorship programme in Luxembourg organised by the EIB Institute. It offers emerging European visual artists under 35 the opportunity to develop their practice in a high quality professional context without any material constraints. It involves the creation of an art project under the mentorship of an internationally renowned artist. Calls for application for the ADP 2020 will be launched in late 2019.
Pictured from left to right Darta Sidere, Pamela Diamante, Jorma Puranen, Karel Koplimets and Mark Mc Guinness