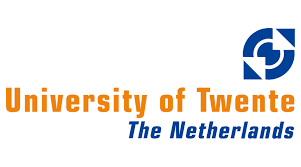 The University of Twente has been selected for an EIBURS research grant on the theme of 'Building the future of inclusive finance: the role of Fintechs and digitalisation'.
The University will work with the European Microfinance Network (EMN) and Qredits.  The project will be supported by the Technical University of Berlin, the Nord University, Triodos Bank and Youth Business International.
After the announcement, Michel Ehrenhard, the project's principal investigator and Associate Professor of Strategic Entrepreneurship at the University of Twente said: "We are very grateful for the granted opportunity to contribute to the future of inclusive finance in Europe – a field that fits seamlessly with the high tech human touch focus of the University of Twente." Click for press release.
Eight universities from seven countries submitted proposals. The grant will run for three years (2020-2022).
The EIBURS research grants are part of the Institute's Knowledge Programme, through which the EIB Group fosters relationships with universities and research institutes.
EIBURS grants are awarded, through a competitive procedure, to university departments or research centres within the EU, the candidate countries or potential candidate countries. EIBURS provides grants of up to EUR 100 000 per year for three years to research centres working on topics and themes of interest to the Bank's Group (EIB and EIF).
Thirty-one EIBURS research projects led by 24 universities and research centres from 11 countries have been financed so far.
For more information please also see our research map.