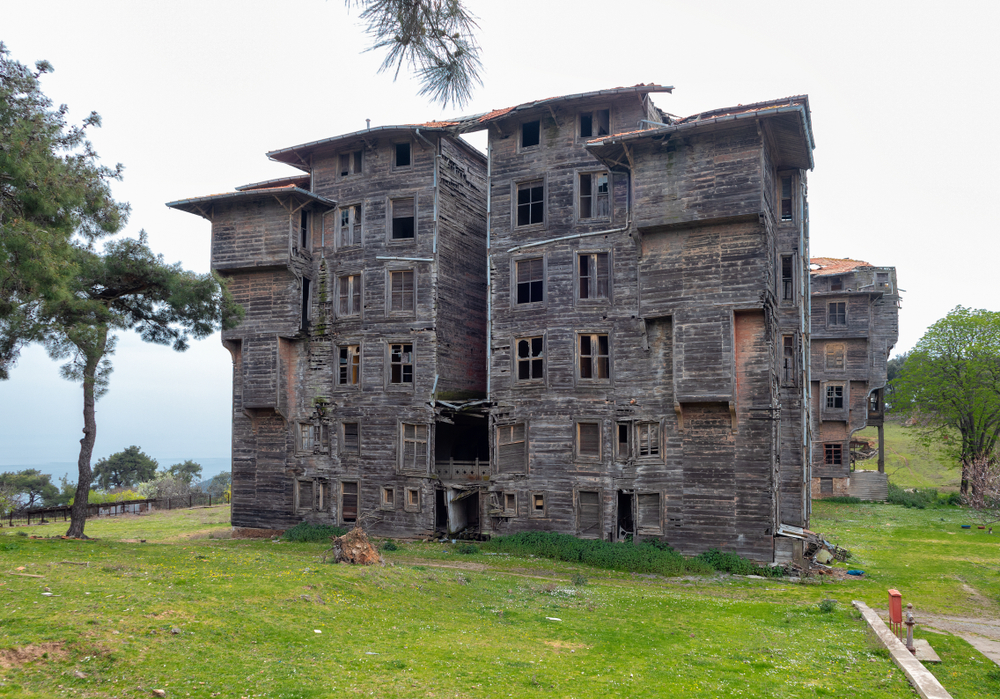 The EIB Institute and Europa Nostra, the leading heritage organisation in Europe, have published a technical and financial report for the rehabilitation of the Greek Orphanage complex, located on Prinkipo, one of the Princes' Islands in the Marmara Sea, forming part of greater Istanbul and listed among The 7 Most Endangered heritage sites in Europe in 2018.
An "immediate intervention is absolutely necessary" to put the wooden buildings under safe condition, at an estimated cost of around EUR 2 million" write the experts. The six-storey main building is thought to be the largest wooden construction in Europe and the second largest in the world.
The primary objective is to give the Site a new life for instance as an Environmental and Inter-faith Dialogue Centre, add the experts. The basic intention is not to restore it completely back to its original status but to adapt it to new attractive uses, leaving visible the degradation it has suffered over recent years.
According to the report, the project would take up to five years to complete for a cost of "at least €40 million" and generate employment opportunities "within the range of 250-300 persons per year, including some very specialised workers". A phased approach beginning with the implementation of urgent measures is recommended as well as the participation of international experts.Click here for press release.
Completed in 1898 as a luxury hotel and casino (which never worked), the building was donated to the Ecumenical Patriarchate of Constantinople in 1903 to operate as an orphanage. Closed in 1964 and abandoned thereafter, the Orphanage suffered bad weather, a fire in 1968, an earthquake in 1999 and the lack of maintenance, leading to a state of extensive disrepair and serious risk of collapse.
Included in the World Monuments Watch list since 2012, the Orphanage is currently classified as "Rescue Needed" by the Global Heritage Network.
The EIB Institute facilitates the transfer of know-how and experience between different partners and countries in the heritage conservation field. It cooperates with Europa Nostra to identify those under acute danger of neglect or destruction. This innovative cooperation mixes the cultural expertise and lobbying work of Europa Nostra with the technical appraisal and rescue planning skills of the EIB. The EIB experts carry out on-site missions and produce technical reports on the viability and phasing of the project recuperation as well as on the funding options.