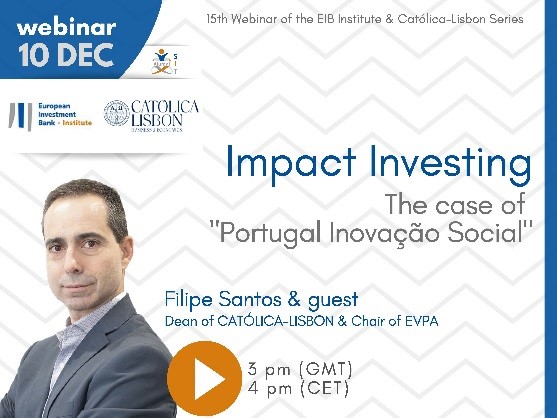 The closing webinar of the 2019 series will feature a dialogue on the future of social innovation between the Webinar series director – Professor Filipe Santos – and Professor Filipe Almeida, President of Portugal Social Innovation.
Join us on 10 December and find out what the future holds in the field of social entrepreneurship, social innovation and impact investing.
Places are limited!
To register and learn more about this webinar, please click here!