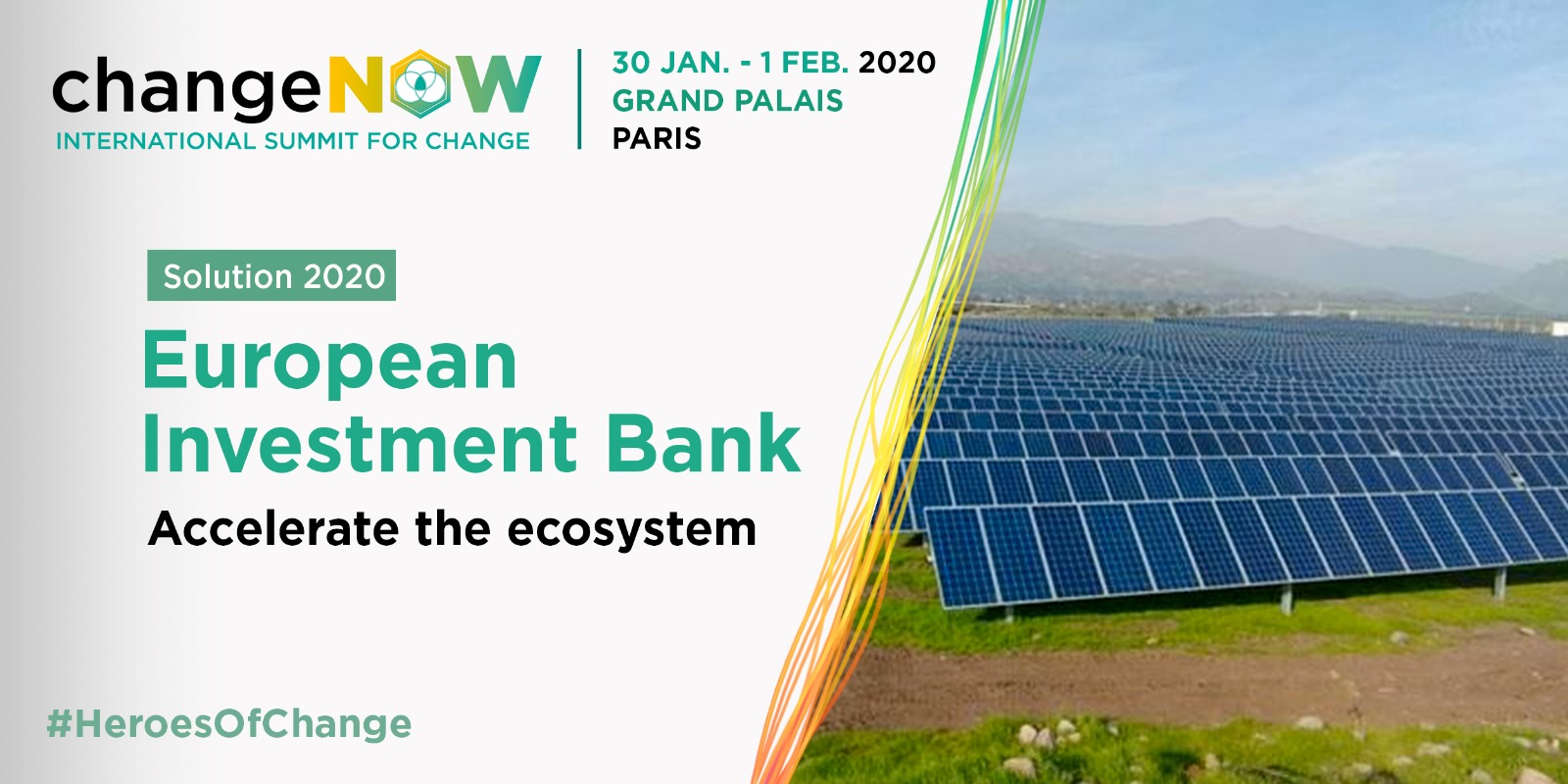 The EIB Group (EIB, EIF and EIB Institute) is participating in ChangeNOW, an international summit held in Paris from 30 January to 1 February to present concrete actions and innovations to tackle climate change-related issues.
Bertrand Piccard (Solar Impulse Foundation), Lise Kingo (UN Global Compact), Marian Goodell (Burning Man Project), Nicolas Hulot (Fondation Nicolas Hulot pour la Nature et l'Homme) or Captain Paul Watson (Sea Shepherd) are among the keynote speakers at the event which bring together successful change-makers, thought leaders, investors and social entrepreneurs. Financing the transition, changing the food system, supporting innovation for impact and sustainable smart cities will be among the many topics discussed.
EIB Vice-President Ambroise Fayolle will lead the EIB Group delegation and present the EIB Group's results in 2019 at a press conference. Projects financed by the EIB, the EIF and supported by the Institute (Glowee, Trigger Systems and Miwa) will be showcased. The call for applications for the Institute's 2020 Social Innovation Tournament will also be launched at the event on 1 February, including a special category on environment (with special emphasis on biodiversity and nature conservation).
Click here to see the full programme.