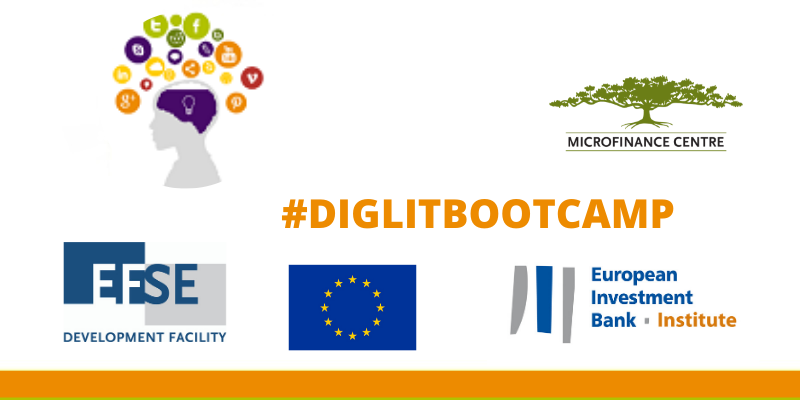 The Institute is supporting the Digital Literacy Bootcamp webinars launched by the Microfinance Centre (MFC) to help microfinance institutions build a strong foundation for their digital transformation processes.
The webinars, co-financed by the European Fund for Southeast Europe (EFSE), target basic skills, knowledge and capabilities related to digitalisation, which has been slow to progress among MFC members despite the two events raising awareness on the topic held in 2018 in Bilbao and in 2019 in Istanbul.
The webinars are open to MFC members and EIB Group customers. They will deal with various topics from the digital profile of the customer to digital presence, effective customer acquisition and regulations supporting digitalisation. Click here for the list of upcoming webinars.
The Institute complements the activities of the European Investment Bank Group (EIB and EIF) in the area of microfinance through its Knowledge and Social Programmes. Under these two programmes, instruments – mainly grants and sponsorships – are available to promote conferences and other initiatives and to support higher education and research enabling the development of microfinance in Europe and beyond.