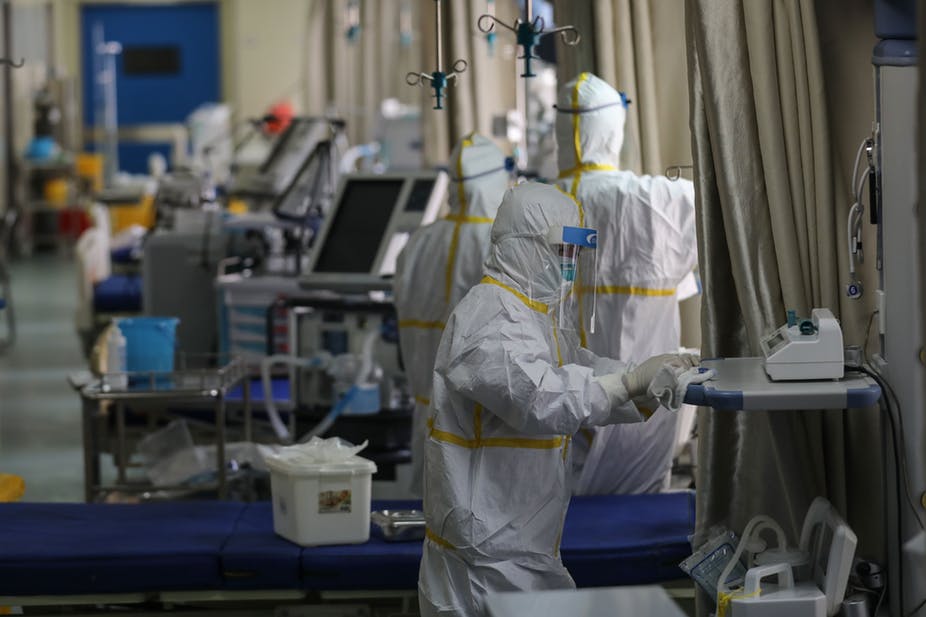 Researchers at KU Leuven University (Belgium) have developed an interesting 'by-product' of the work funded by the EIB Institute under an EIBURS research grant on "How can larger organisations also be innovative organisations?" with Scuola Superiore Sant'Anna, Italy.
On the back of this work, Bart van Looy, Kristof Decock and Koenraad Debackere of KU Leuven's Faculty of Economics and Business, and Anne-Mieke Vandamme of the Department of Microbiology, Immunology and Transplantation developed a diffusion forecasting model for adoption of battery electric vehicles (BEV's) and applied it to predict potential requirements for ICU (intensive care units) beds in Belgium for treatment of COVID 19, based on data provided by Sciensano, the Belgian Federal Health Agency.
"On April 2", write the researchers,  "we informed the Belgian authorities that the growth peak has been reached and that the coming days, the growth rate for ICU capacity would decline markedly. This prediction materialized". "As such, our contribution implies a plea for combining forecasting algorithms with a foresight-oriented methodology and vice versa. This dynamic blending of forecast and foresight has the potential to inform policy makers in situations of urgent decision needs conditioned by profound uncertainty," they conclude.
Prof. van Looy together with Michela Bergamini and Enrico Lupi (Sant'Anna) also applied the model, which is being shared on scientific fora for discussion, to predict the number of deceased in Italy. Click here for more information.
The EIB University Research Sponsorship (EIBURS) programme provides grants of up to EUR 100 000 a year, for a period of three years to support EU universities and research centres working on topics defined by the EIB Group (EIB and EIF). Thirty EIBURS research projects led by 25 universities and research centres from nine countries have been financed so far.