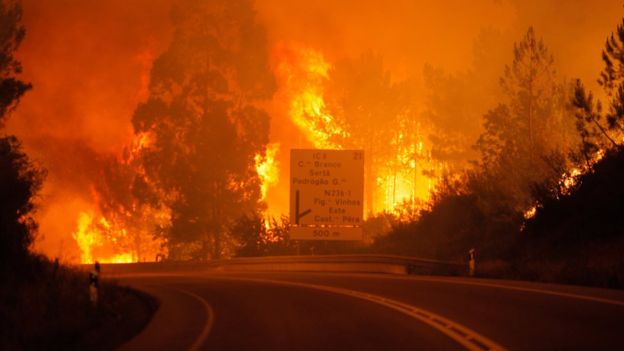 Nine houses have been rebuilt in the Portuguese municipalities of Castanheira de Pêra and Pedrógão Grande thanks to the €500 000 EIB donation to the REVITA fund, as part of the EIB response to the devastating forest fires that hit central Portugal on 17 June 2017, killing close to 70 people and injuring many more.
Immediately after the fires, the EIB Group, in an effort coordinated by the EIB Institute, raised money among its staff, which was topped up by the Bank itself. These EIB funds were donated to the REVITA fund created by the Portuguese Government to centralise donations aiming to help the local population in the reconstruction and rehabilitation of the houses affected and revitalise the impacted area. In its final report related to the EIB donation REVITA indicates that the nine houses have been rebuilt and are now reoccupied.
As part of its mission, the Institute makes grants for the purposes of disaster relief. Most recently, as part of the EIB Group's response to the COVID-19 crisis, the EIB Institute coordinated a donation of €1 million, the largest ever made by the EIB Group. Half of the donation was allocated to NGOs fighting the effects of the pandemic and half to well-known EU research institutes active in COVID-19-related research.