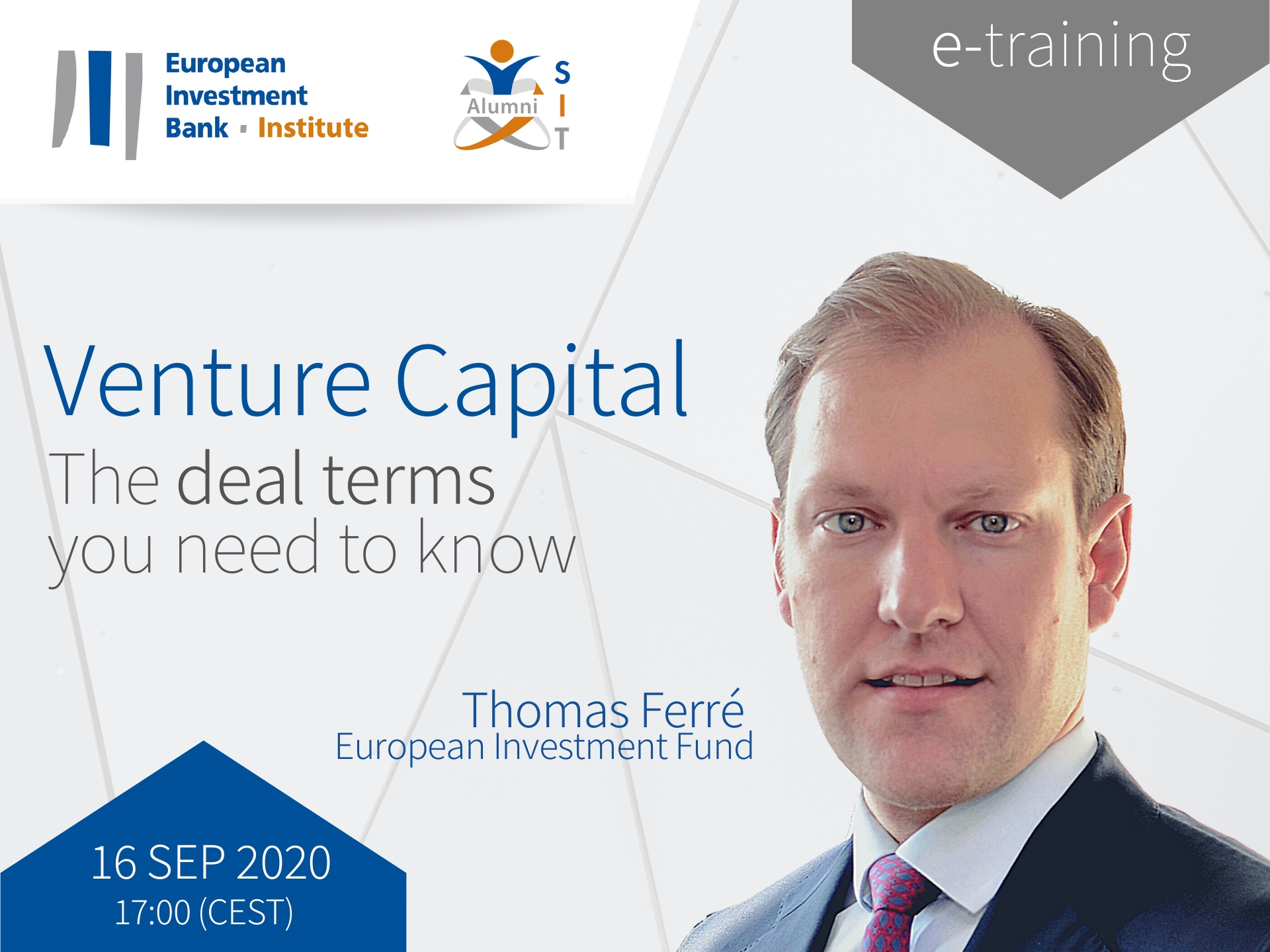 Join an engaging and interactive e-training on Venture Capital: The deal terms you need to know, hosted by the EIB Institute. Thomas Ferré from the European Investment Fund's Mandate Management – Equity team, will give us an overview of the key terms that you, as an entrepreneur, need to know when negotiating with a VC, going beyond pricing of valuation and discussing liquidation preferences, control rights and legal points specific to venture capital investment contracts.
Time 
September 16, 2020 from 17:00 (CEST)
Don't miss this opportunity, register here.