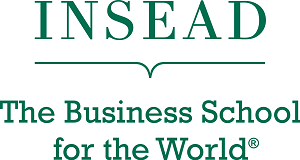 Since 2016, the EIB Institute has partnered with INSEAD Business School to offer each year up to two of the SIT Finalist projects the opportunity to attend the INSEAD Social Entrepreneurship Programme.
The INSEAD Social Entrepreneurship Programme (ISEP) is a one-week programme that integrates cutting-edge theory and practice for impact business with the in-depth academic knowledge of the INSEAD faculty and expert practitioners.
ISEP has demonstrated the potential to create social and economic value through collaboration among entrepreneurs, companies, investors and an engaged public sector.
ISEP focuses on the business skills and frameworks that will help entrepreneurs, intrapreneurs and investors grow their ventures to scale and maximise their impact. The week-long programme continues to add value after its conclusion. The network of graduates, numbering more than 700 in over 80 countries, is a dynamic community of high-level impact business, sustainability and social enterprise leaders, who remain engaged through online collaboration, regular meetings and support.