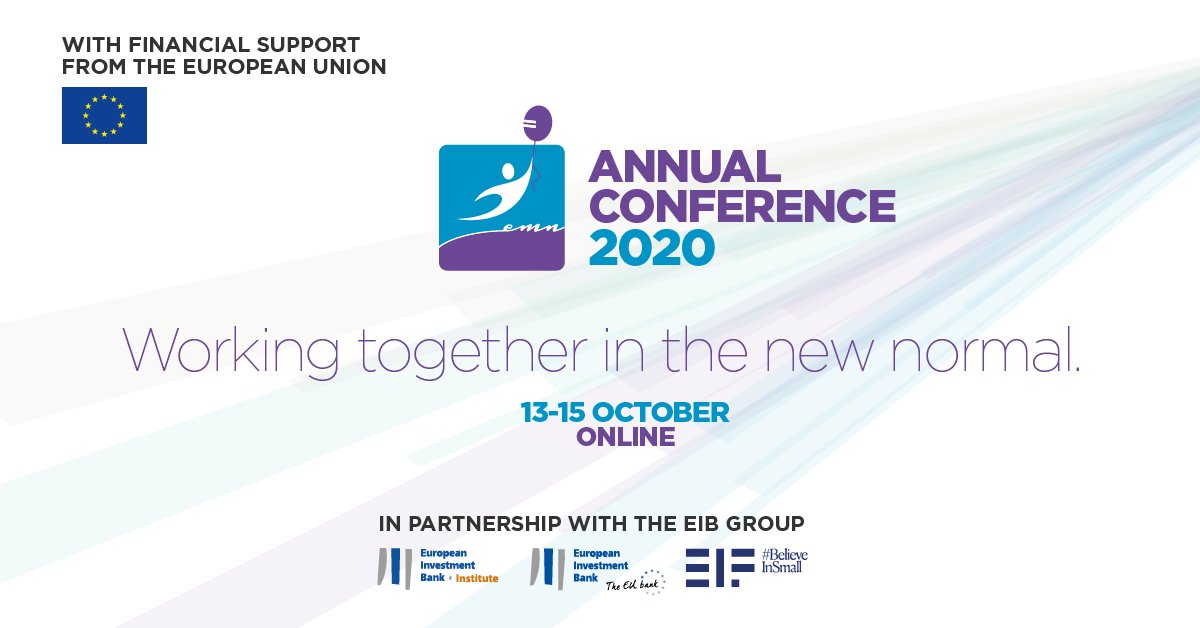 The EIB Institute – together with the EIB and EIF – is supporting the 2020 European Microfinance Network (EMN) Annual Conference, which will be held from 13 to 15 October with the theme "Working together in the new normal".
Initially planned to take place in Sofia, Bulgaria, this year's conference has been turned into a fully online event due to the ongoing pandemic.
From 13 to 15 October, a series of focused webinars will bring together stakeholders for an exchange of views and practices, to challenge long-standing preconceptions and advocate for concrete recovery measures for microcredit in a reforming economy. Click here for the programme.
EMN has organised its Annual Conference every year since 2004 (and since 2015 with the regular support of the EIB Group) and it is a major meeting on the sector's agenda, bringing together players involved in European microfinance.