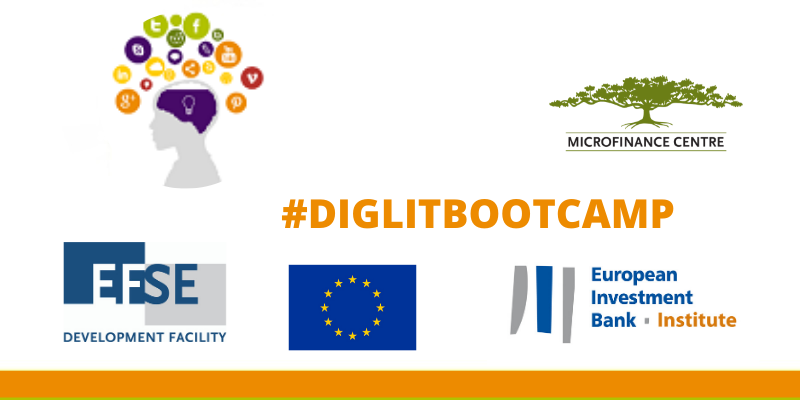 The first of the two October sessions of the Digital Literacy Bootcamp was held on Tuesday, 13 October with an "Introduction to data management platforms". The second session will take place on 20 October at 11:00 CEST on a "Review of apps improving work efficiency in an MFI". Microfinance specialists can join the webinar and learn about indispensable digital solutions. Click here to register.
The Digital Literacy Bootcamp webinar series was designed by the Microfinance Centre (MFC) to help microfinance institutions build a strong foundation for their digital transformation processes. It is free of charge, conducted by experts in their field and open to MFC members, SIT Alumni, microlux and EIB Group (EIB and EIF) customers. It tackles a range of topics from the digital profile of the customer to digital presence, effective customer acquisition and regulations supporting digitalisation.  You will find everything you need to know here!
The Digital Literacy Bootcamp is co-financed by the Institute, the EFSE Development Facility and the European Commission. The Institute complements the activities of the European Investment Bank Group in the area of microfinance through its Knowledge and Social Programmes. Under these two programmes, instruments – mainly grants and sponsorships – are available to promote conferences and other initiatives and to support higher education and research enabling the development of microfinance in Europe and beyond.