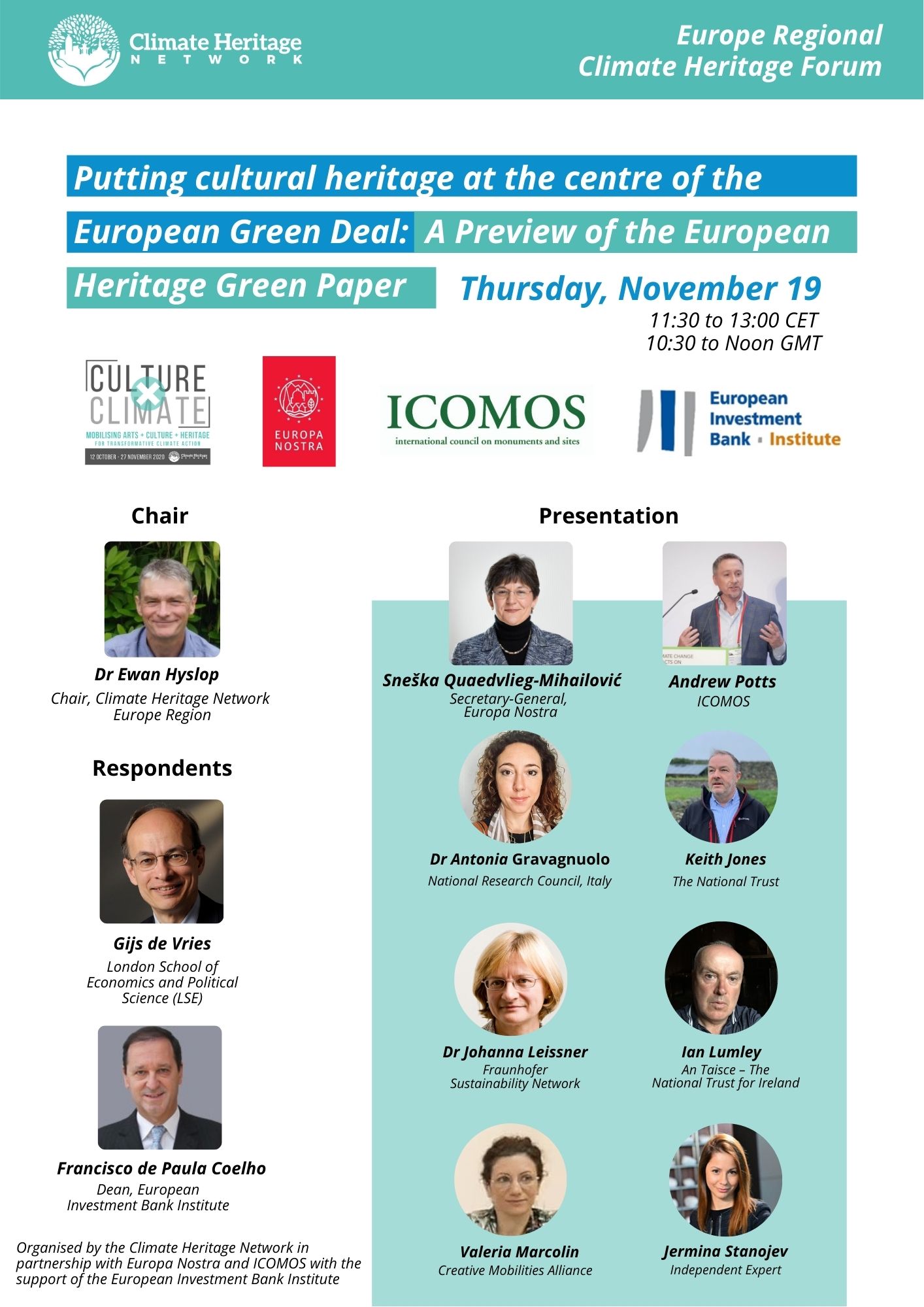 What do the European Green Deal -which aims to make the EU's economy climate neutral by 2050- and cultural heritage have in common? Quite a lot, according to a report on "Cultural Heritage and the EU Green Deal" by Europa Nostra and ICOMOS whose first findings will be discussed on Thursday 19 November at 11:30 at the Europe Regional Climate Heritage Forum.
Cultural heritage offers immense potential to drive climate action and support a just transition to a low carbon, climate resilient future. Indeed, there are significant cultural dimensions to every aspect of the European Green deal, from circular economy to building renovation, 'farm to fork' to biodiversity. This is why the European Green Deal needs cultural heritage to succeed.
Project lead Andrew Potts (International Council for Monuments and Sites-ICOMOS) and Europa Nostra Secretary-General Sneška Quaedvlieg-Mihailović will present the Green Paper framework. Experts including Francisco de Paula Coelho, Dean of the Institute, and Gijs de Vries, senior visiting fellow at the London School of Economics and Political Science (LSE) will discuss the first findings of the report. Dr Ewan Hyslop (Climate Heritage Network) will chair the forum.
The event is one of the five forums that the Climate Heritage Network will be holding during the week of 16-22 November as part of Climate Heritage Week 2020.
Click here to register for the event.