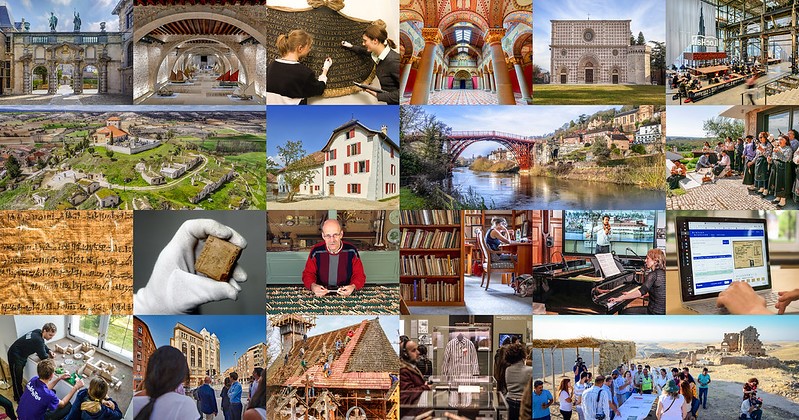 The Ambulance For Monuments, a Romanian project which has rescued hundreds of heritage-listed buildings in the country through a large network of active heritage organisations, has won the Public Choice Award 2020 at the European Heritage Awards Ceremony.
This project received the largest number of votes, cast via an online poll with the participation of over 12,000 citizens from all over Europe. It was selected among the 21 winners of the 2020 European Heritage Awards / Europa Nostra Awards.
During the Ceremony, the three Grand Prix laureates were also announced. They are: the restoration of the Basilica of Santa Maria di Collemaggio, L'Aquila (Italy), heavily damaged by the devastating earthquake of 2009; the Tramontana Network III (France, Italy, Poland, Portugal and Spain), dedicated to the research of the tangible and intangible heritage of Europe's mountainous regions; and the exhibition Auschwitz. Not long ago. Not far away (Poland/Spain), marking the 75th anniversary of the liberation of the largest Nazi concentration camp. Click here to see the results.
"With their work, (these projects) illustrate the great potential of cultural heritage for Europe's socioeconomic recovery in the aftermath of the pandemic," said Mariya Gabriel, European Commissioner for Innovation, Research, Culture, Education and Youth who was chairing the ceremony, held entirely online for the first time, together with Hermann Parzinger, Executive President of Europa Nostra.
The European Heritage Awards / Europa Nostra Awards were launched by the European Commission in 2002 and have been run by Europa Nostra ever since with the support of the EU's Creative Europe programme. Since 2013, the EIB Institute has been partnering with Europa Nostra in the framework of the 7 Most Endangered Programme.