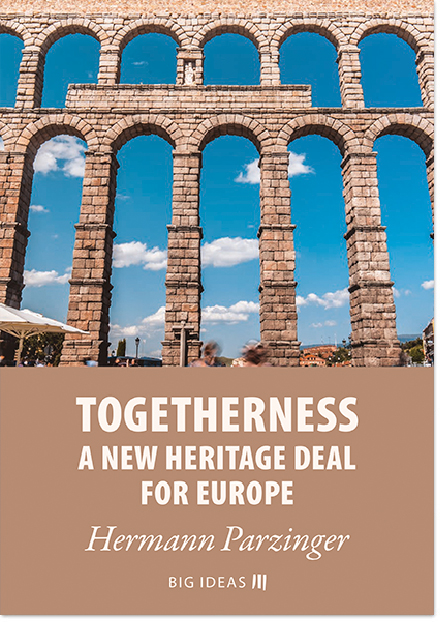 We need a "New Heritage Deal for Europe", a heritage-led transformation of Europe's society, economy and environment argues Prof. Dr Hermann Parzinger, Executive President of Europa Nostra, in an essay published by the EIB.
Cultural heritage is a vast, multifaceted mosaic showing who we were, who we are and who we aspire to be. We are all responsible for this huge, precious and fragile legacy. The coronavirus pandemic revealed our fragility and in the future, other threats could well challenge our safety, health and environment as well as our social structures, values and ability to compete on the global markets. How can Europe fulfil its promise if we do not reinvent and redesign the very basis of the European project and come up with innovative and bold solutions for a better and more sustainable future together? We need a New Heritage Deal for Europe.
Prof. Dr Hermann Parzinger is an archaeologist, historian and cultural heritage expert. In 2018, he was appointed Executive President of Europa Nostra, a pan-European federation for cultural heritage that represents civil society organisations seeking to safeguard Europe's cultural and natural heritage. Since 2013, the EIB Institute has been partnering with Europa Nostra in the 7 Most Endangered Programme to safeguard endangered heritage sites.
This is the fifteenth essay in the Big Ideas series created by the EIB in 2018. The EIB has invited international thought leaders to write about the most important issues of the day. These essays are a reminder that we need new thinking to protect the environment, promote equality and improve people's lives around the globe. Click here to read the essay or to download it.