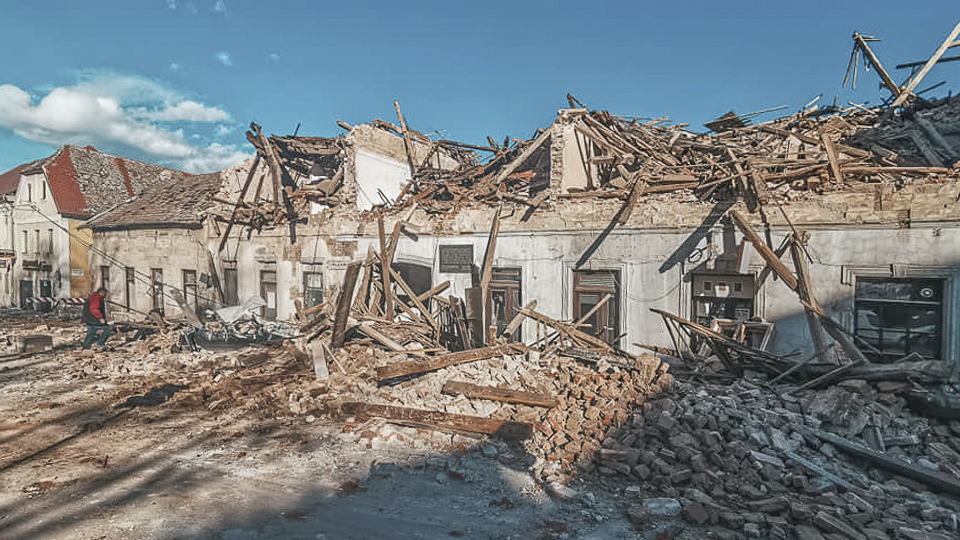 Following the earthquake that hit Croatia just before the New Year, the EIB Group, through the EIB Institute, has donated €255 345.
The Croatian government will use the funds to purchase temporary container houses for people who have lost their homes but do not wish to be resettled, providing families with a safe and dry environment to face the winter. The affected area is mainly agricultural and many people were raising livestock, meaning that most did not want to leave because their cattle still needed to be fed and looked after.
On 29 December 2020, a 6.4 magnitude earthquake struck central Croatia, killing seven people, injuring several dozen more and causing extensive damage throughout the Sisak-Petrinja region near Zagreb, the capital city. Over 120 000 people are estimated to have been impacted by the earthquake and the Government of Croatia appealed for assistance.
Through the Institute, the EIB has in the recent past contributed to relief efforts following other natural disasters.