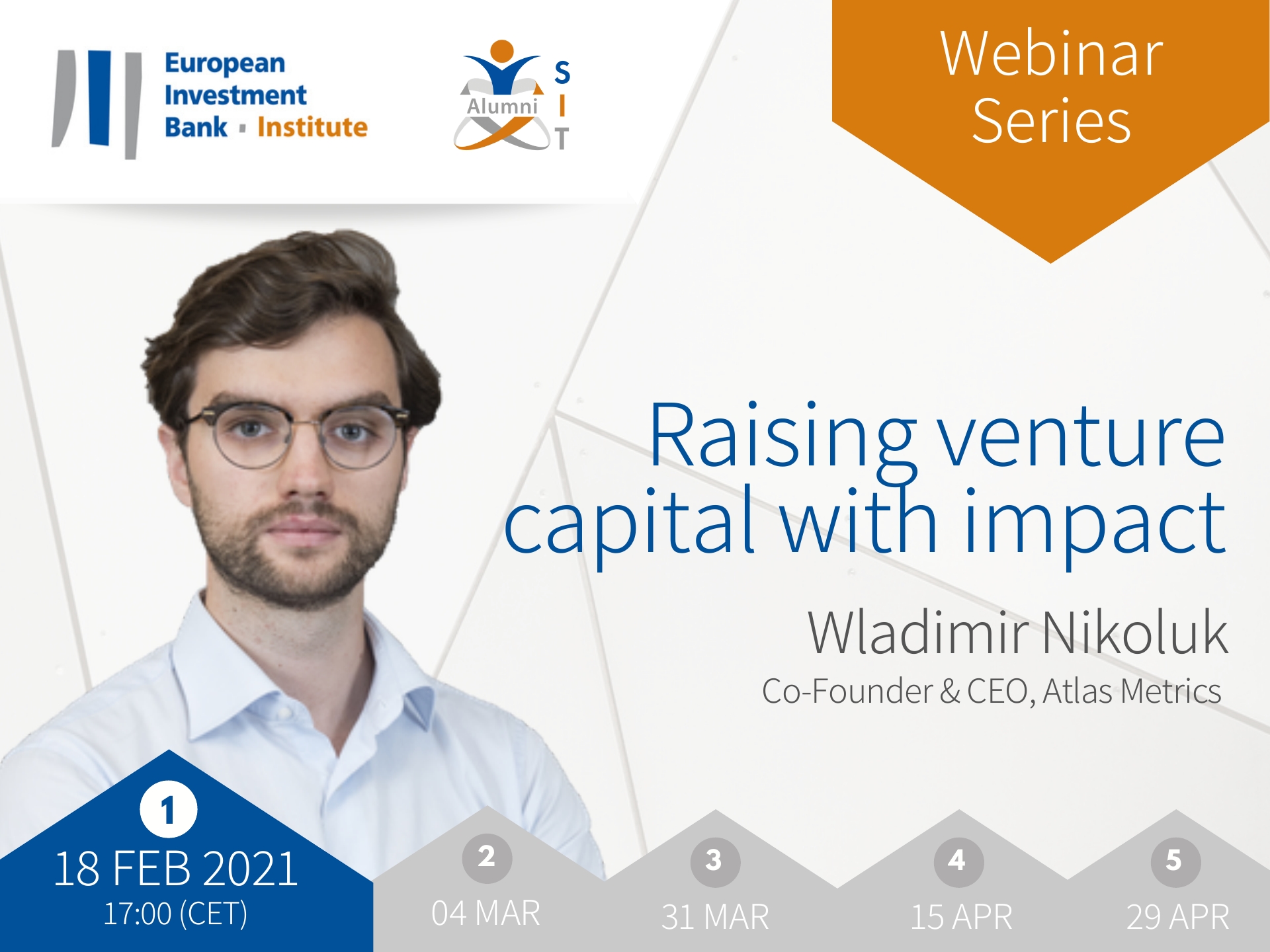 The EIB Institute is hosting a series of five webinars on "Raising venture capital with impact" with Wladimir Nikoluk from ImmerLearn . This series will explore how entrepreneurs can successfully use impact measurement to raise funding from existing and emerging venture capital funds.
Session 1: Raising venture capital with impact – An introduction
General introduction to trends and players in the impact venture capital investing field, including (i) the sources of demand for impactful products, (ii) the surge in talent to found impactful companies, (iii) the emergence of impact 'verticals' in existing VC funds, (iv) the emergence of new impact VC funds, and (v) the growing consensus around and maturity of impact measurement standards.
The first webinar of the series took place on 18 February, click here to watch the webinar on YouTube.