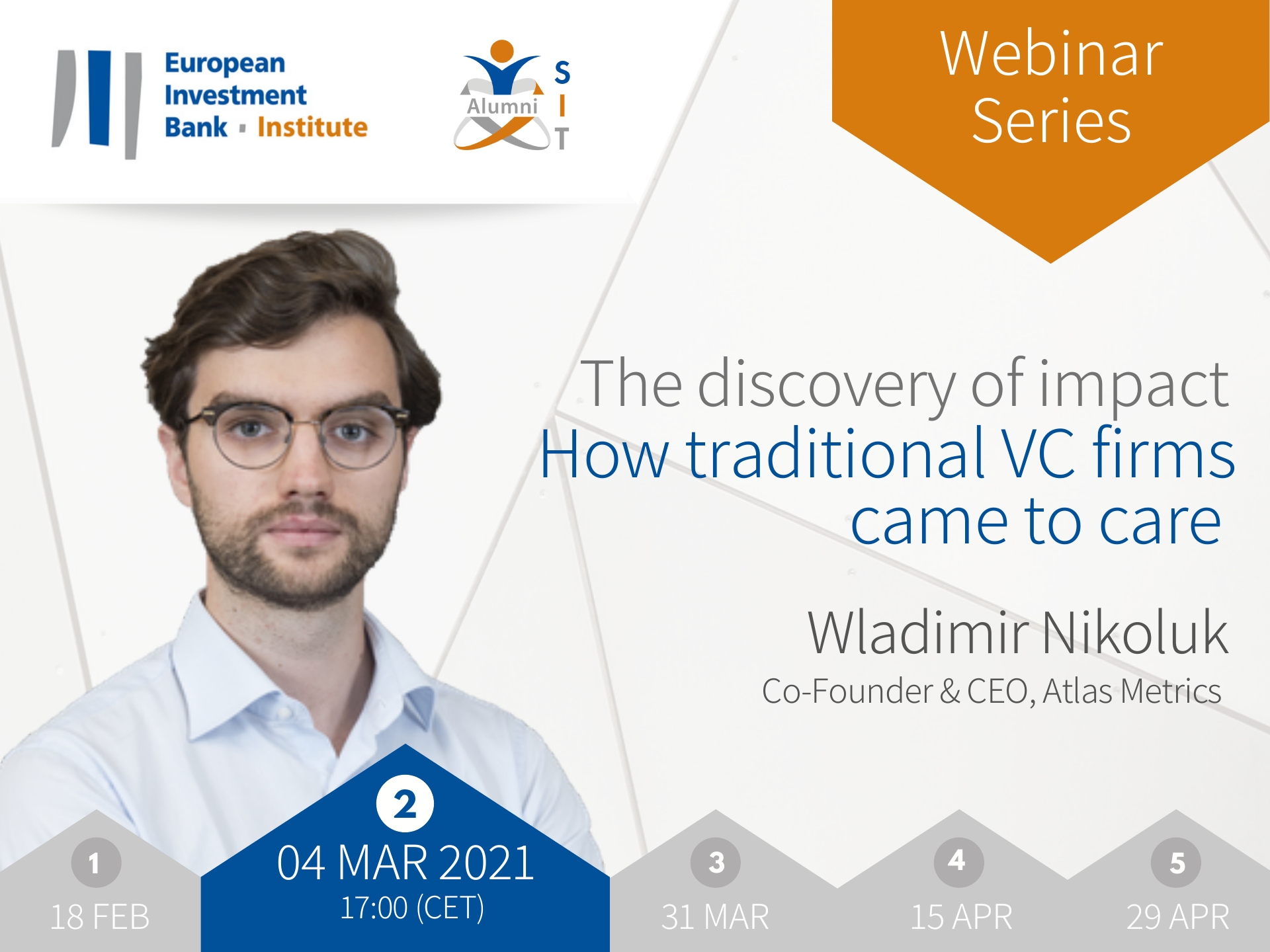 The EIB Institute is hosting a series of five webinars on "Raising venture capital with impact" with Wladimir Nikoluk from ImmerLearn. This series will explore how entrepreneurs can successfully use impact measurement to raise funding from existing and emerging venture capital funds.
Session 2: The discovery of impact – how traditional VC firms came to care
Deep-dive into traditional VC funds that are now building 'impact' verticals. In recent years, funds that were traditionally not known for impact focus have come to create capital pockets to focus on areas like climate, clean tech, food, health, and education. This session explores what drives those funds to establish new verticals, how they distinguish between impact and non-impact startups, how their impact investment performed over time and what their (dis)advantages are relative to traditional verticals.
The second webinar of the series took place on 4 March, click here to watch the webinar on YouTube.