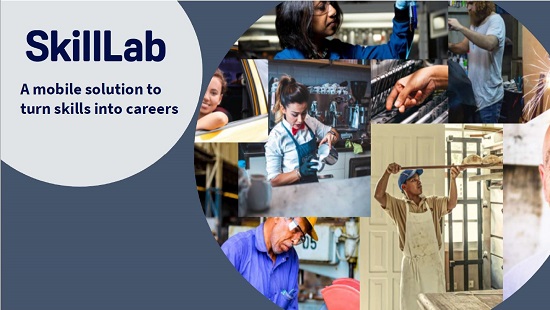 SIT Alumni SkillLab, a technology company that turns skills into career paths, has raised €1.5 million in its seed round of funding from Dutch impact venture fund Rubio Impact Ventures.
Founded in 2018, the Social Innovation Tournament (SIT) 2020 finalist started out with a focus on helping refugees integrate into the European labour market. The company has evolved to assist all jobseekers that would benefit from career support and focuses on helping people who may not be able to rely on their networks or impeccable CVs in facing these challenges.
According to Ulrich Scharf, SkillLab's founder, "While job titles and degrees may not be transferable, recognising a person's skills can empower them to find a new career path and promote their value to employers."
Used by public and private employment agencies, SkillLab's solution is currently operating in over 15 countries.
"This huge milestone for our young company has also been made possible thanks to the great support of the EIB Institute," said SkillLab. "Going through the tailored SIT programme not only helped us focus on key business drivers, but also prepared us for working with impact investors. The feedback and consultation from senior experts was a valuable learning experience that helped our team to grow further."