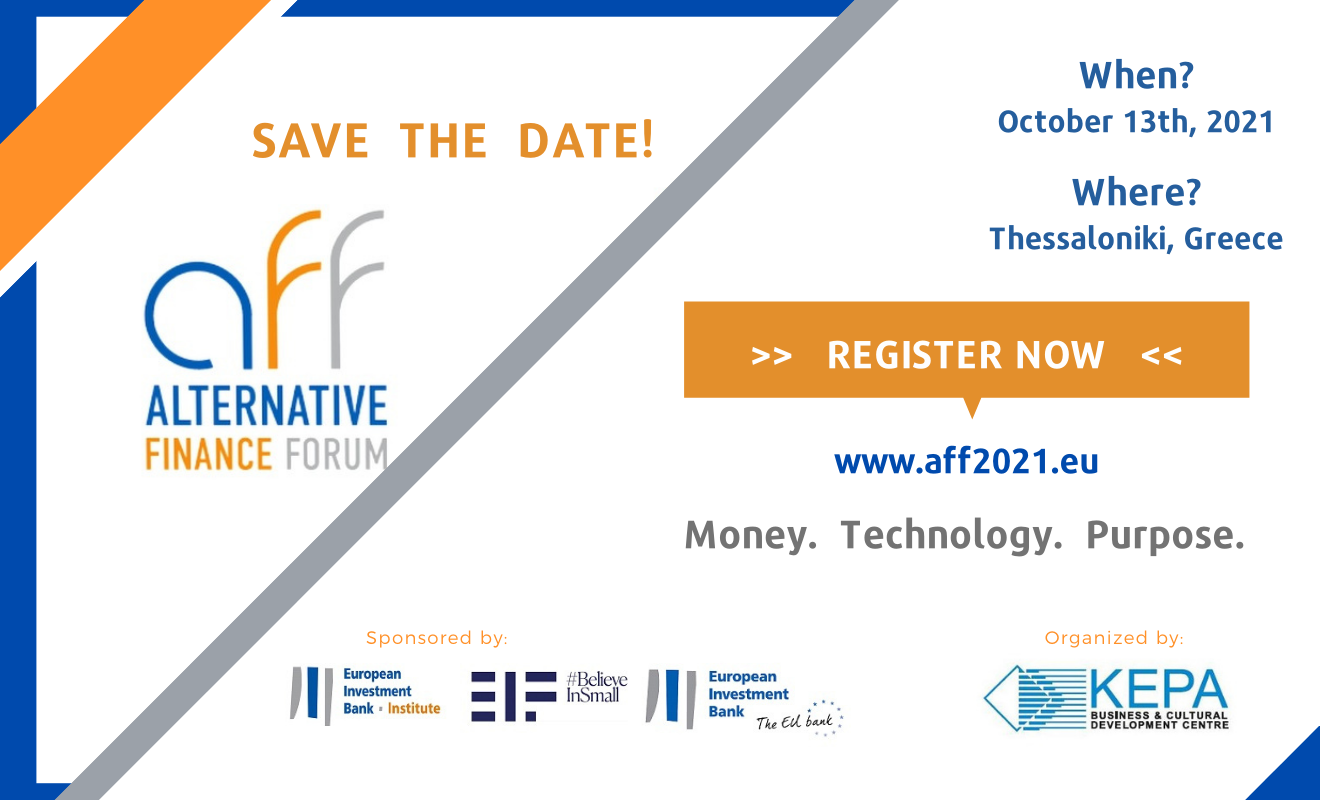 The Institute is supporting the Alternative Finance Forum (AFF) 2021 to take place in Thessaloniki (Greece) on 13 October.
The financial services and social capital industries are transforming rapidly. FinTech startups and blockchain technology are challenging traditional financial services providers and social finance players by creating powerful new user-centric products and delivery channels. The AFF is targeted at professionals in the social and alternative finance space, as well as business and FinTech leaders interested in developing solutions for the unbanked globally.
The first edition, organised by the Institute in collaboration with the Microfinance Centre, was held in Warsaw on 17 October 2017.
The Institute complements the activities of the European Investment Bank Group (EIB and EIF) in the area of microfinance.