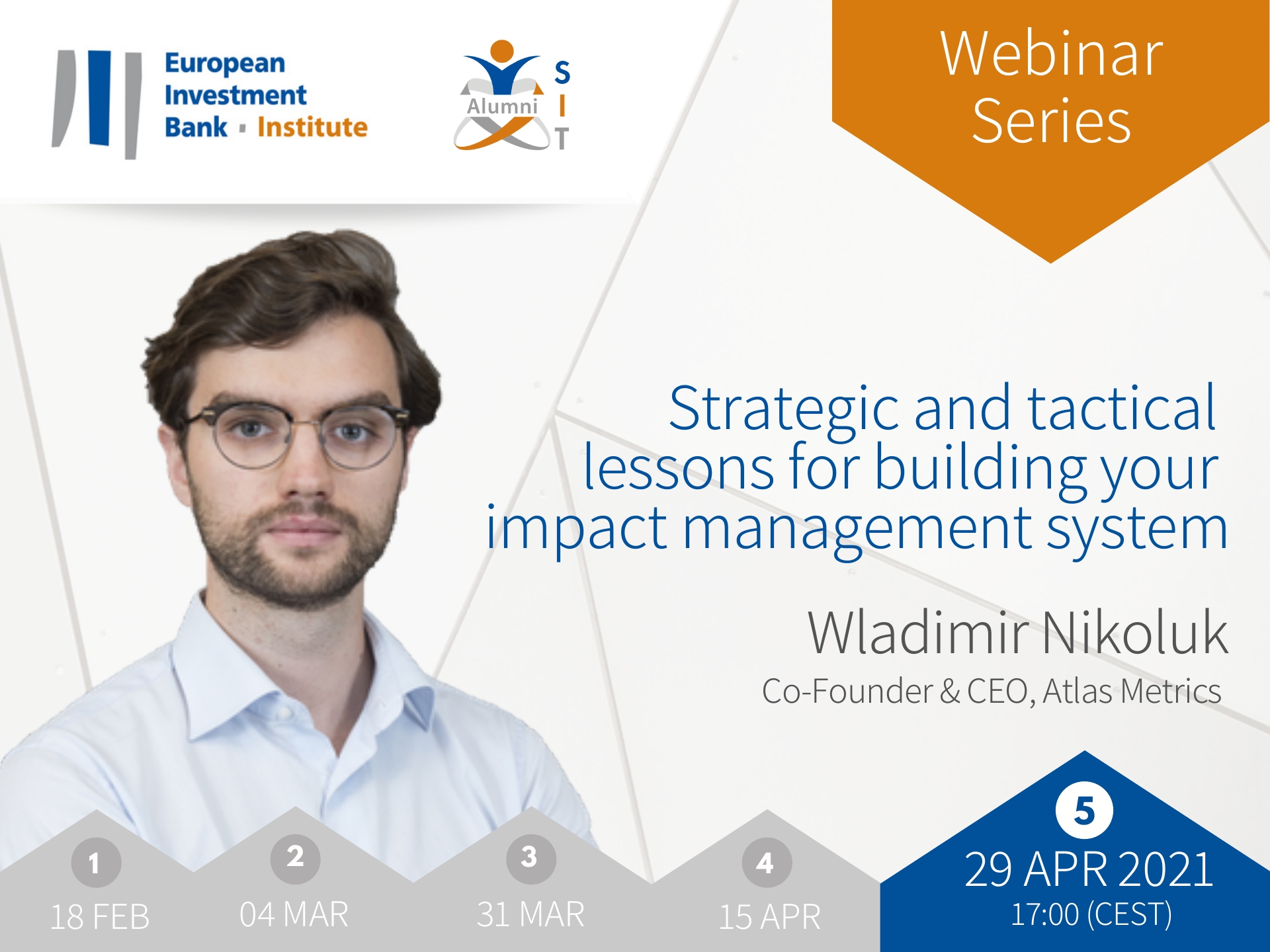 The EIB Institute is hosting a series of five webinars on "Raising venture capital with impact" with Wladimir Nikoluk from ImmerLearn . This series will explore how entrepreneurs can successfully use impact measurement to raise funding from existing and emerging venture capital funds.
Session 5: Strategic and tactical lessons for building your impact management system
Concluding session that walks entrepreneurs through the practical steps of building their own impact measurement and management systems, paying attention to how they can use their data strategically to meet demands from their investors, customers, and employees. The session presents practical examples of best-in-class impact management systems of selected companies and points to resources that entrepreneurs can use today to enhance their own.
When
April 29, 2021 from 17:00 to 18:00 (CET)
Follow this link to register.