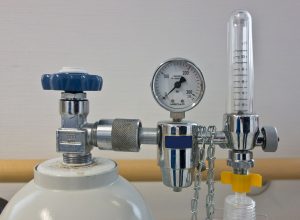 The EIB, through the EIB Institute, has decided to make an immediate €250 000 donation to two NGOs operating in Tunisia to help tackle the current devastating COVID-19 crisis and provide some relief to the overwhelmed health system.
The donation will go to Unicef Luxembourg and Red Cross International.
The funds will be used to purchase some 200 oxygen concentrators and to send several mobile units (doctors and nurses) to remote rural areas to provide oxygen and treat COVID patients who would otherwise have no access to healthcare over six months.
The Institute regularly provides grants for disaster relief. In 2020, as part of the EIB Group's response to the COVID-19 crisis, it coordinated a donation of €1 million. Half of the donation was allocated to NGOs fighting the effects of the pandemic and the other half to well-known EU research institutes active in COVID-19-related research.In 2021, the Institute has already provided a donation to India, to help the country overcome the devastating pandemic.