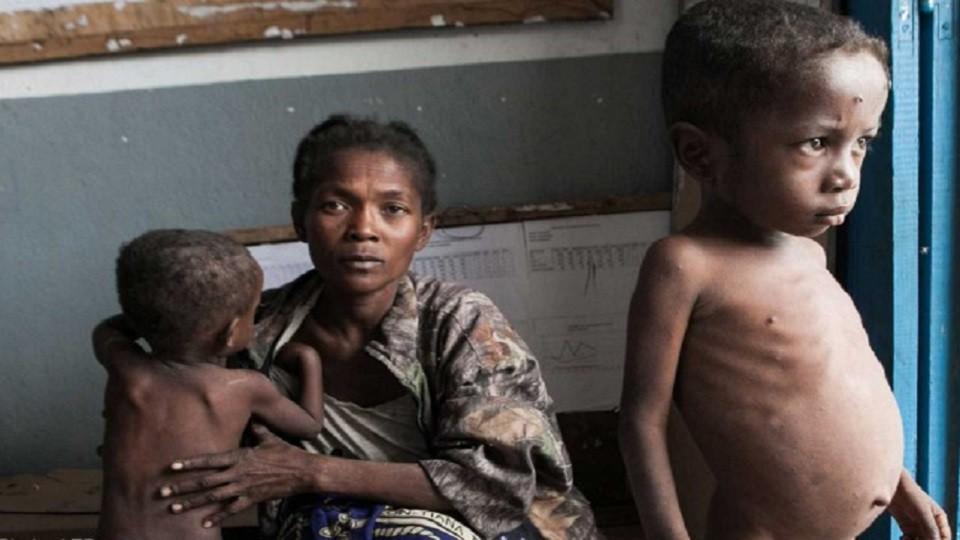 The EIB, through the EIB Institute, has decided to make an immediate €250 000 donation to three NGOs operating in Madagascar to help tackle the disastrous famine crisis — the first such crisis to be declared a direct result of climate change — in the south of the country.
The donation will go to Save The Children, Unicef and Welthungerhilfe.
Southern Madagascar is experiencing its worst drought in four decades with more than 1.14 million people facing food insecurity, according to the UN World Food Programme. Of those, an estimated 14 000 people are already in catastrophic conditions, known as IPC Phase 5, which is expected to double by October.
Weather patterns in southern Madagascar have been upended by a shifting climate with five of the last six rainy seasons in the country bringing below-average rainfall, increasing sand storms and swarms of locusts. This has led to failed harvests and underfed livestock, with farmers forced to sell off what they had to buy food to provide for their families.
The programmes funded by this donation will mainly target the most vulnerable groups, such as children who are in critical condition and need Ready-to Use Therapeutic Food (RUTF) to be "brought back" from the brink of starvation. The other groups are households with very young children, women-headed households with dependent children and elderly people, and households taking care of disabled/chronically ill persons.
The Institute regularly provides grants for disaster relief. In 2021, it coordinated a donation of €250 000 to help India fight COVID-19 and in 2020, as part of the EIBGroup's response to the COVID-19 crisis, a donation of €1 million. Half of the donation was allocated to NGOs fighting the effects of the pandemic and the other half to well-known EU research institutes active in COVID-19-related research.