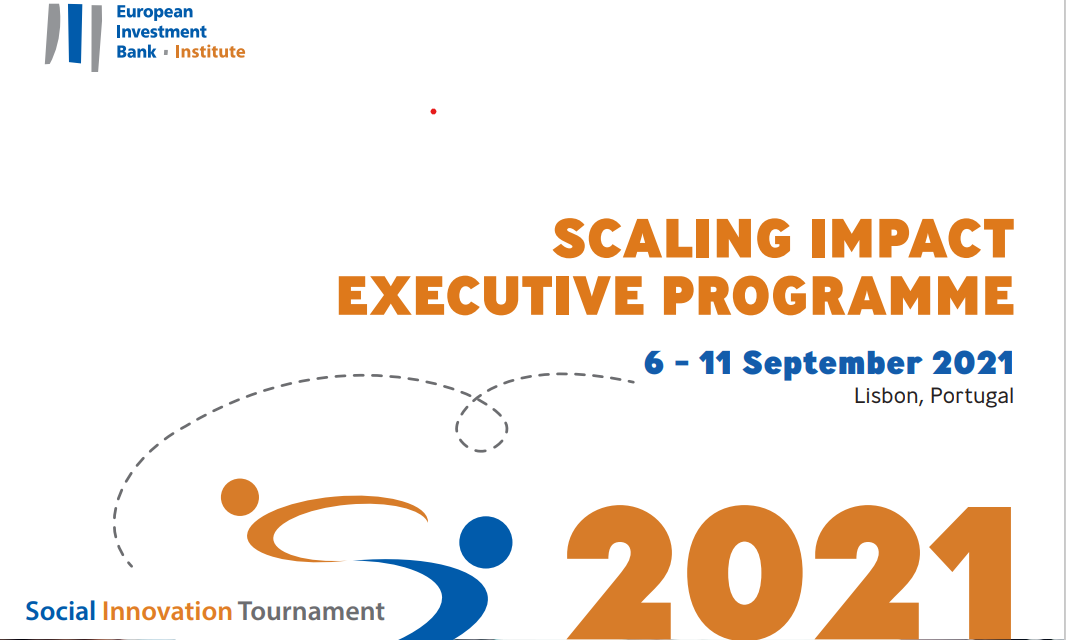 25 social entrepreneurs from nine impact ventures are gathering from 6 to 11 September in Lisbon, Portugal for the Social Innovation Tournament (SIT) Scaling Impact Executive Programme.
This fifth edition is being organised jointly with Católica-Lisbon School of Business and Economics at its Lisbon campus. This year's edition welcomes SIT finalists Brake-Out (Belgium), Fazla Gida (Turkey), Health Chefs (Portugal), HeHop (France), More than one perspective (Austria) and Omoguru (Croatia).
It also includes Oficina Criativa do Futuro (Portugal), one of the winners of the first Acceleration Programme organised by IRIS, and Ticket for change (France), a social entrepreneur finalist of the Degroof Petercam Foundation (DPF) social competition, thanks to a partnership with DPF.
Also selected was the management team of FEDORA, the European platform supporting innovation in opera and ballet, of which the Institute was a Major Corporate Donor in 2020.
The Scaling Impact Executive Programme is a full-time executive training course designed to help participants develop a scaling plan adapted to the needs of their initiatives, prepare an investment case for its financing, fine-tune their strategy of engagement with key stakeholders, develop their marketing and communication plans, and, finally, prepare to pitch their scaling plan to an audience of investors.
The programme is led by Professor Filipe Santos, Dean of Católica-Lisbon and Full Professor and Chair of Social Entrepreneurship, and Visiting Professor of Social Entrepreneurship at INSEAD.