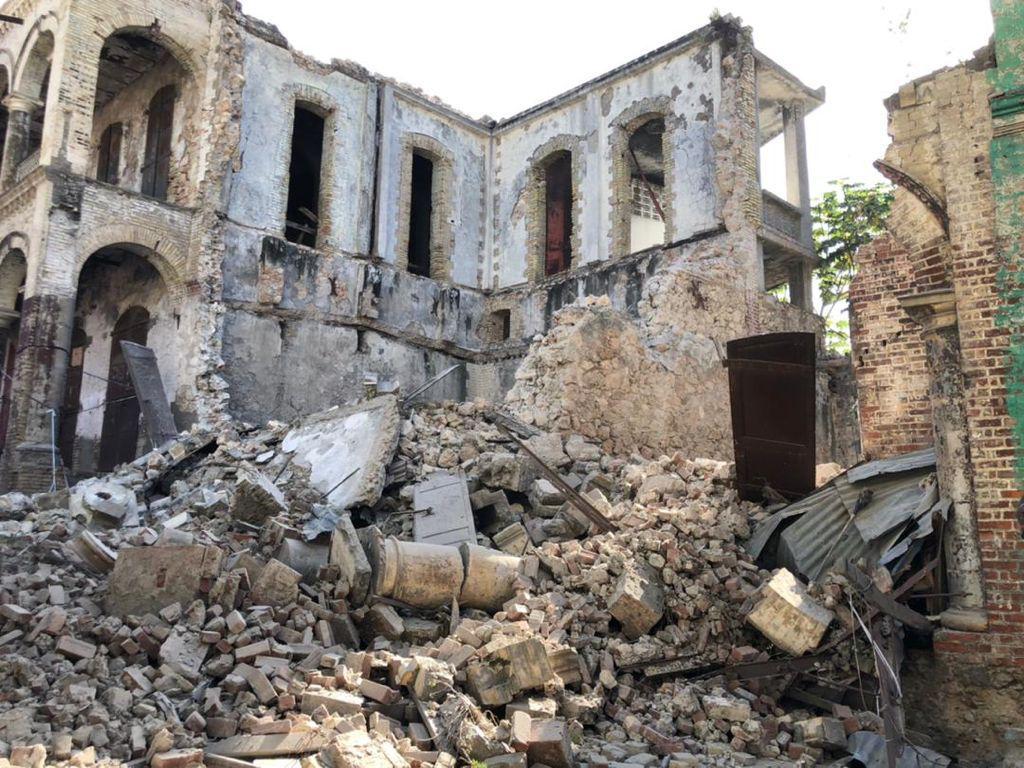 The EIB, through the EIB Institute, donated €250 000 to Save the Children and Malteser International, two NGOs operating in Haiti, to help alleviate the consequences of the earthquake and provide some relief to the population.
The most recent earthquake struck south-west Haiti on 14 August with a 7.2-magnitude, leading to the deaths of more than 2 200 people; an additional 12 700 were injured and key infrastructure, such as bridges, roads, hospitals and schools, was destroyed or damaged.
The funds will be used to assure access to quality and safe education to over 3 000 children and 50 teachers in the Sud, Grand'Anse and Nippes departments. Some schools will be rebuilt and equipped with teaching materials. and babies will benefit from emergency hygiene kits distributed to vulnerable mothers and caregivers.
The Institute regularly provides grants for disaster relief.
In 2021, the Institute has coordinated five other donations following humanitarian catastrophes: a donation of €250 000 to NGOs operating in India and a €250 000 donation to NGOs operating in Tunisia to help those countries fight the devastating COVID-19 pandemic.  The Institute donated €250 000 to NGOs operating in Madagascar to help tackle the disastrous famine crisis and € 500 000 following unprecedented flooding in north-western Europe