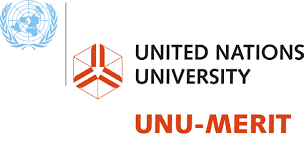 United Nations University (UNU-MERIT) Maastricht has been selected for an EIBURS research grant on "Impact of gender mainstreaming in infrastructure projects – Evidence from a water project in Madagascar".
The research will be based on the JIRAMA III project near Antananarivo and will run for three years (2021-2024).
It will be conducted in partnership with The Center for Research in Economics of Development (CRED), based at the University of Namur, the Institute of Health Economics (IHE) at the Leibniz University Hannover (LUH) in Germany and ADE, a Belgian consulting company with 30 years of experience and strong in-house expertise.
This is the first cooperation between the EIB Group and UNU MERIT, a research and training institute of United Nations University and Maastricht University, based in Maastricht, the Netherlands. The institute carries out research and training on a range of social, political and economic factors that drive economic development in a global perspective. The Maastricht Graduate School of Governance (MGSoG) of Maastricht University is integrated within UNU-MERIT.
EIBURS research grants provide up to EUR 100 000 per year for three years to research centres working on topics and themes of interest to the Bank's Group (EIB and EIF). They are managed by the Institute's Knowledge Programme which fosters relationships with universities and research institutes for the EIB Group. They are awarded through a competitive procedure to university departments or research centres within the EU, EU candidate countries or potential candidate countries.
Thirty-two EIBURS research projects led by 27 universities and research centres from 11 countries have been financed so far. For more information also see our research map