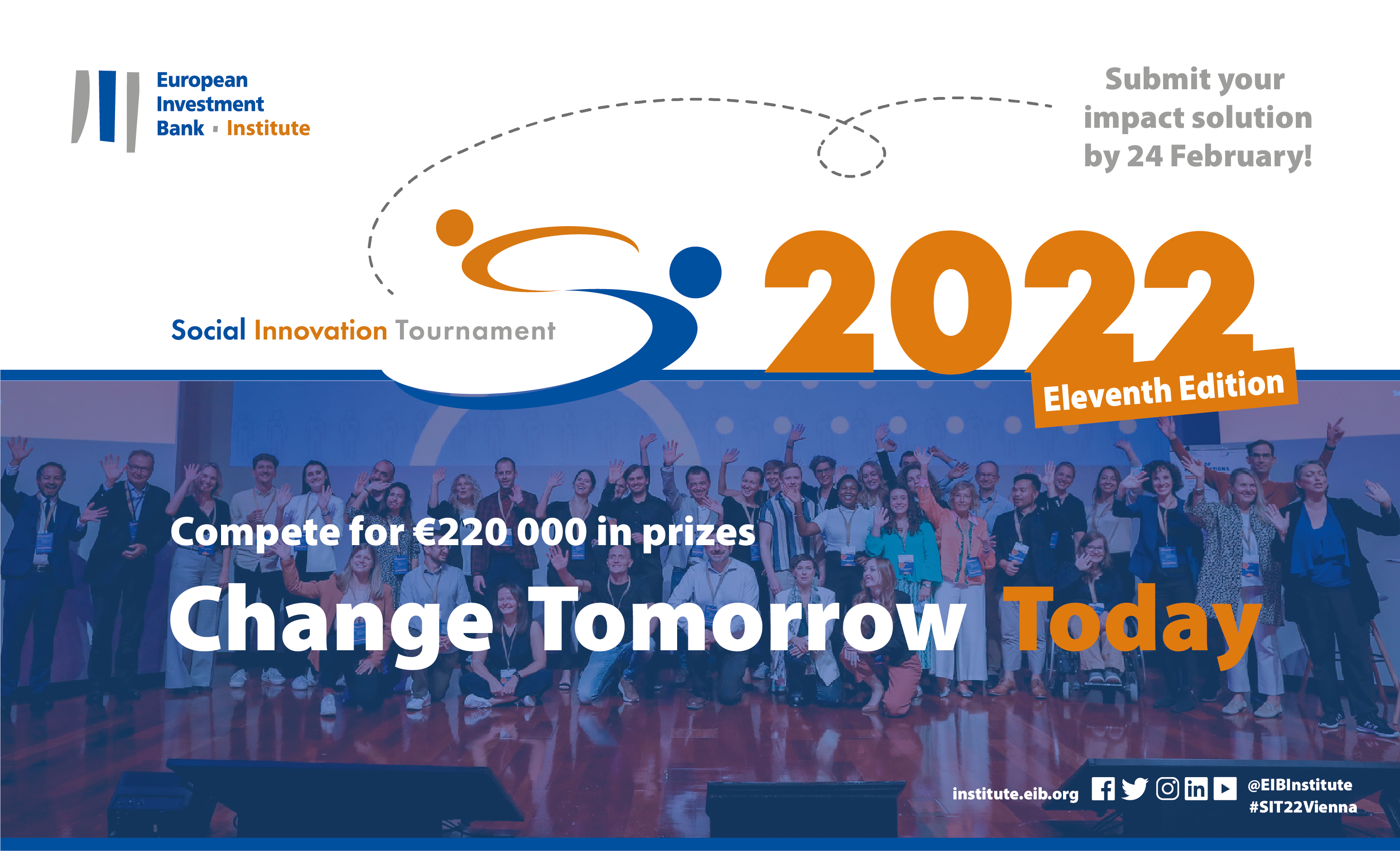 Don't miss your chance to apply with your promising idea or project that is ready to be launched or scaled up. Let the SIT journey begin!
The 15 finalists will compete for a first prize of €75 000 and a second prize of €30 000 in both the General and Special Categories. This year, the Special Category prize will focus on the blue and green economy.
Applications are open from 17 January until 24 February and can cover any of the 17 UN Sustainable Development Goals.
For details on the 2022 Social Innovation Tournament, visit the Tournament's page.
Follow us on Facebook and Instagram @EibInstitute