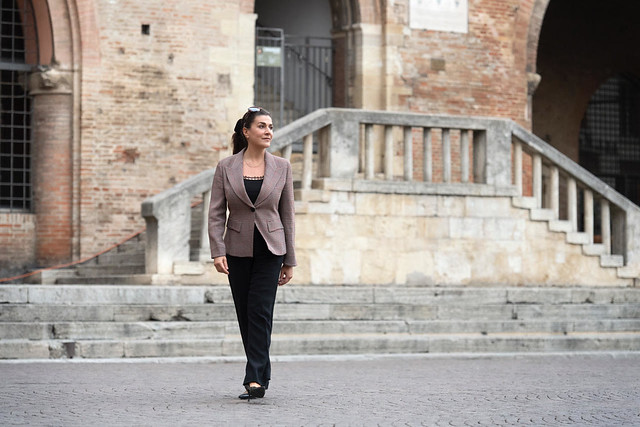 Cecilia Bartoli, the world-renowned opera star, is the new President of  Europa Nostra, the largest and most representative heritage network in Europe, collaborating closely with the EIB Institute, the European Union, the Council of Europe, UNESCO and other international bodies.
Cecilia Bartoli was appointed by the General Assembly of Europa Nostra on 20 May 2022  for a mandate of five years. She will replace another world-renowned opera star, Placido Domingo who presided Europa Nostra for the past 10 years.
"Cecilia Bartoli will be a shining light providing guidance and inspiration to our action which is focused on the pursuit of a more sustainable, inclusive, beautiful and peaceful future of our Europe" said Hermann Parzinger, Executive-President of Europa Nostra.
Europa Nostra is "an organisation which inspires me and enriches my work, and I am looking forward to contributing to the implementation of its objectives at the service of Europe's invaluable heritage" said Cecilia Bartoli. "Without an awareness of our heritage, culture would disappear, and with it our identity".
Click here for the press release.
Photo: Cecilia Bartoli in the historic centre of Rimini, Italy. © Emanuele Scorcelletti.