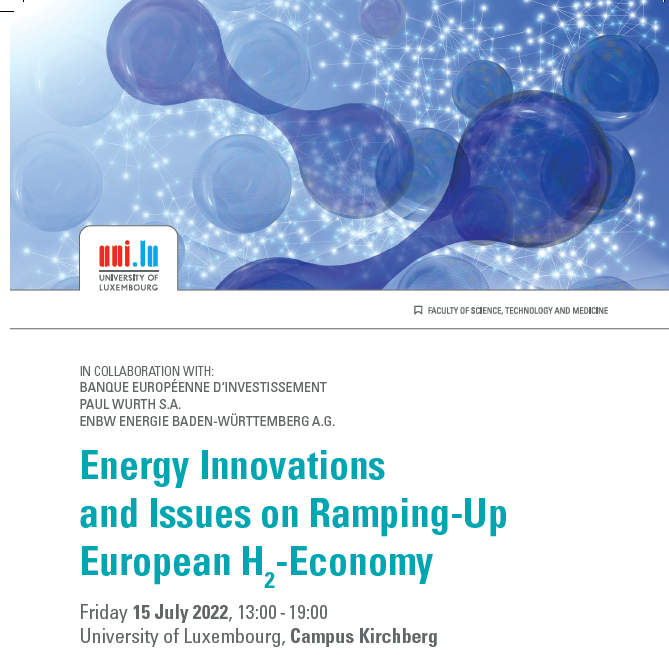 On 15 July (13:00 – 19:00), the University of Luxembourg is organising a conference about "Energy Innovations and Issues on Ramping-Up European H2-Economy" , in collaboration with the EIB, Paul Wurth S.A. and EnBW Energie Baden-Württemberg AG.
Introduced by a keynote speech by Claude Turmes, Minister for energy and spatial planning in Luxembourg, the conference offers a forum for discussion and exchange of all national stakeholders on Hydrogen and all derived products (H2+). Participants will discuss the general context and perspectives for hydrogen in Luxembourg, how to integrate renewables in the energy system and the regulation, legal aspects and norms for integration with the industry.
Dr Zoran Stanic and François Gilles, EIB will present EIB support to energy and climate innovation.
Click here for the full programme and to register. You may either join physically on Campus Kirchberg (Hall & Salle Paul Feidert) in Luxembourg or via video.
.