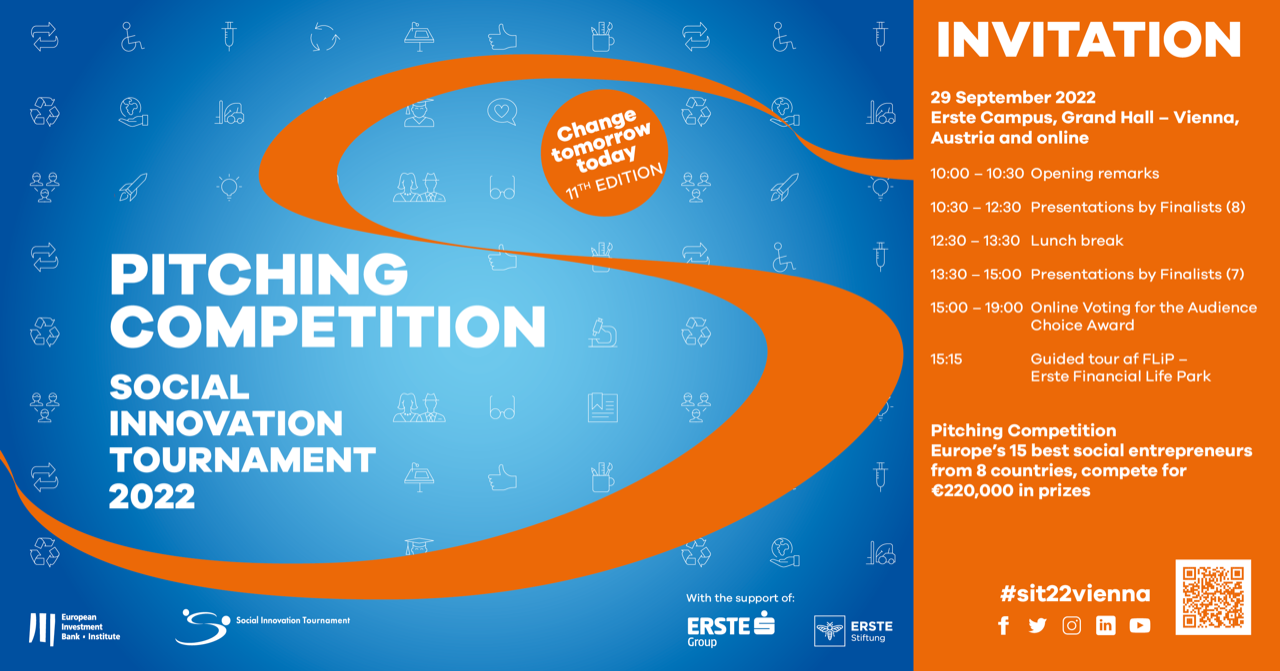 The EIB Institute, with the support of Erste Group and Erste Stiftung, is pleased to invite you to the grand finale of the Social Innovation Tournament 2022  in Vienna (Austria) on 29 September 2022. The pitching competition is an open event that will take place at Erste Campus, Grand Hall (Am Belvedere 1, 1100 Vienna). The awards dinner, where the winners will be announced, is by invitation only and will take place at Palais Ferstel (Strauchgasse 4, 1010 Vienna).
After the pitching competition, you will have the opportunity to take a guided tour of Erste Financial Life Park (FLiP). FLiP is a facility for innovative financial education, promoting know-how in money matters and helping young people acquire the skills it takes to manage their personal financial affairs responsibly and independently.
If you would like to register to attend please email us at Institute@eib.org. 
 For further information on the Social Innovation Tournament, please click here.