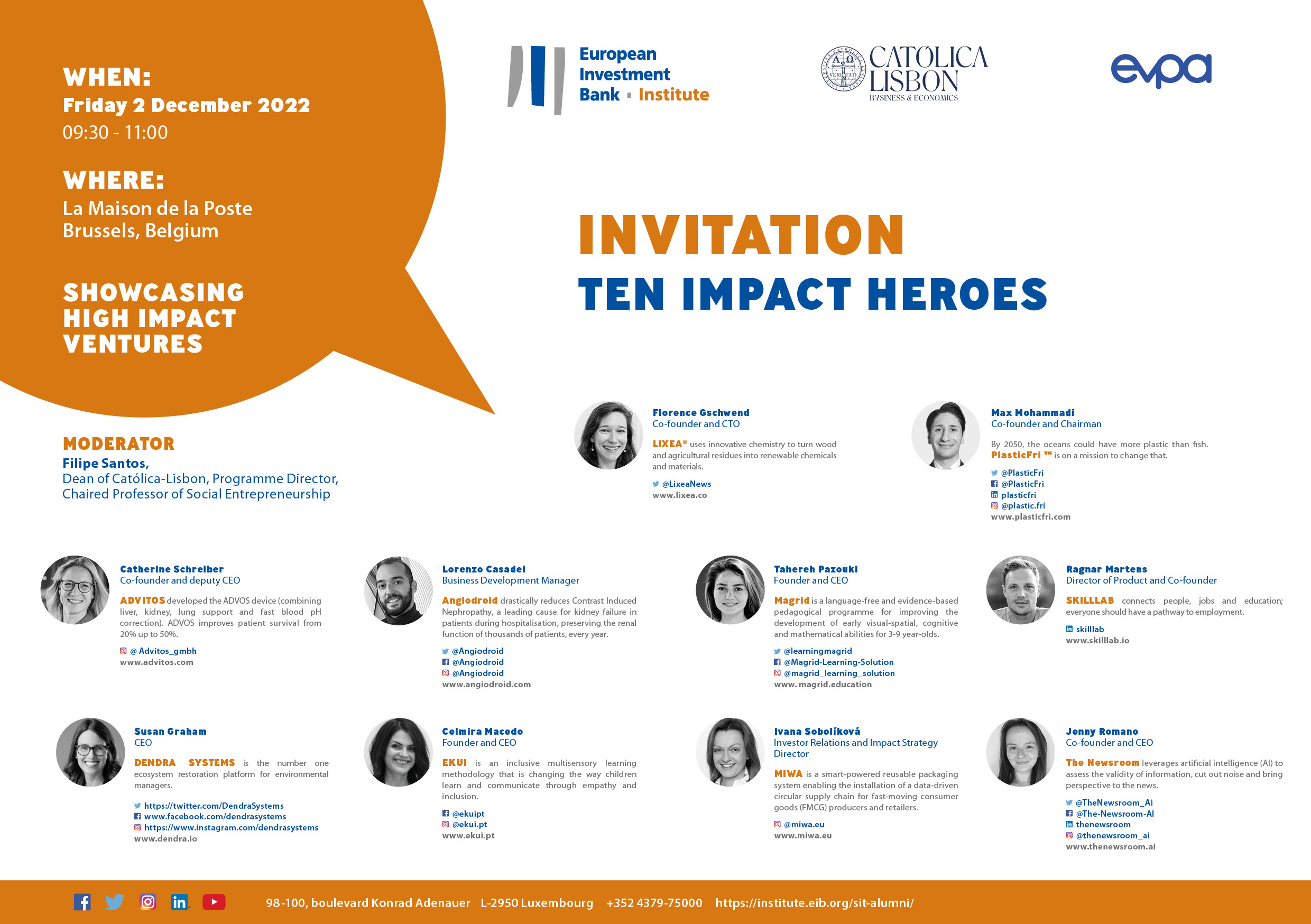 Ten SIT Alumni will pitch their innovative solutions to investors during the EVPA Annual Conference organised in Brussels from 1 to 2 December as part of the European Venture Philanthropy Association (EVPA) Impact Week.
The ten impact heroes from eight countries will share their experience and projects, looking to attract resources — funding, human, network contacts, etc — that will help them scale the impact of their ventures.
These high impact ventures are all members of the SIT Alumni network and participants in the Institute's Scaling Impact Executive Programme organised in collaboration with Católica-Lisbon School of Business & Economics (Portugal). The session will be moderated by Professor Filipe Santos (Dean, Católica-Lisbon), and Luisa Ferreira, Head of Social at the Institute will present the SIT Competition and the Alumni Network.
The Institute's partnership with the EVPA started in 2017, with the organisation of the Institute's first session within the EVPA Annual Conference. Created in 2004, the EVPA helps investors and grant makers connect and learn from each other in their pursuit of deeper societal impact. It brings together a diverse community with a common interest in venture philanthropy and social investment.
Click here for more information on the projects.