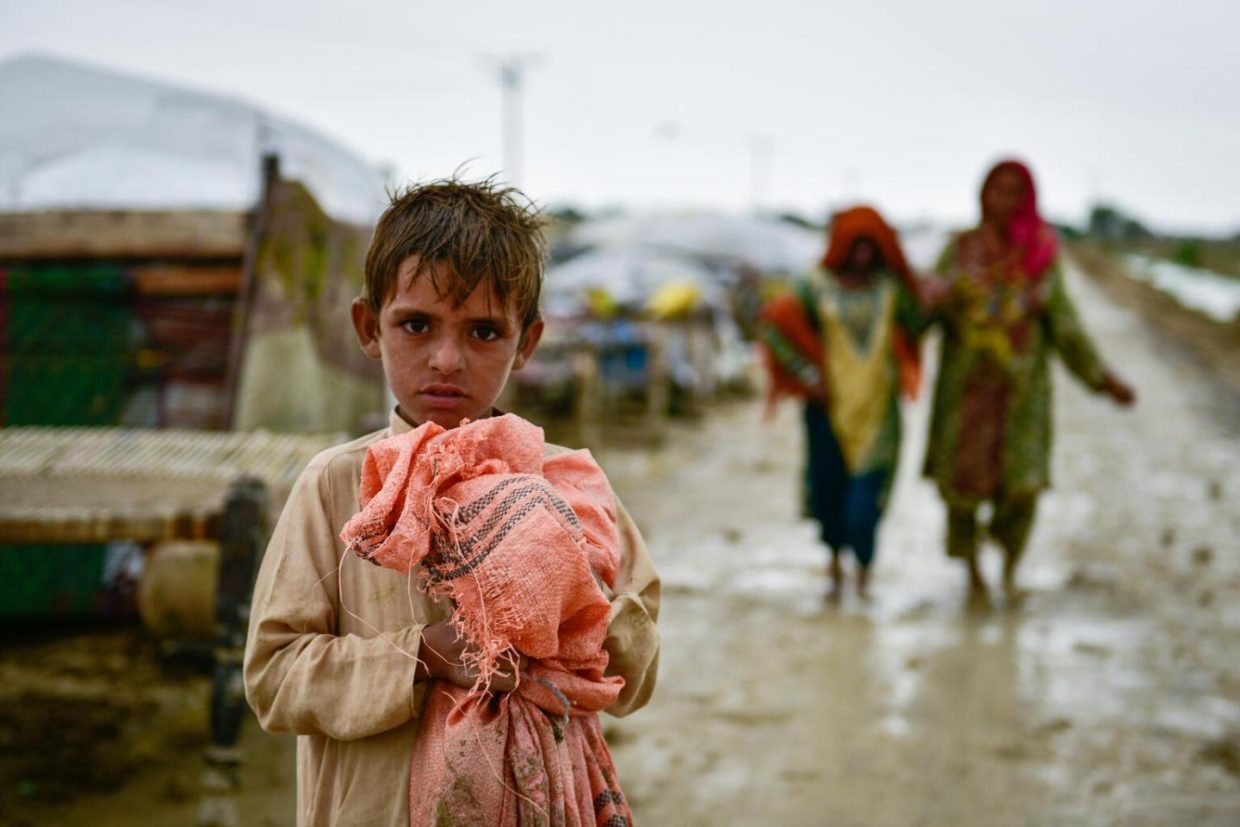 Following the worst flooding in Pakistan in 80 years that has affected millions of people, the EIB, through the EIB Institute, has made a €250 000 donation to four NGOs operating in the country. The funds will be used as follows:
Unicef Luxembourg: 1 100 boxes of RUTF (ready-to-use therapeutic food) to treat around 800 children suffering from severe acute malnutrition.
Red Cross Luxembourg: Emergency relief kits to cover basic needs (tents, tarpaulins, blankets, mosquito nets, kitchen sets and hygiene kits) over four months for 475 vulnerable households in the Sindh province.
Care Luxembourg: Hygiene kits, temporary shelters and non-food item kits for about 280 vulnerable households in the Sindh province.
Caritas Luxembourg: Construction of permanent, disaster-resilient houses consisting of one room and one toilet for 35 vulnerable families, as well as 70 toilets, in the Dera Ghazi Khan district in the Punjab province (with a matching contribution from Caritas Austria).
The EIB Institute regularly makes donations to support disaster relief efforts.
In 2022, to help the people affected by the war in Ukraine, the EIB approved and immediately launched an unprecedented humanitarian aid package of €2.5 million coordinated by the Institute. In September, this was followed by another donation of €95 000 for two projects (TUMO and All for Victory Charity Foundation) to support Ukrainian war victims.​
The EIB also donated €150 000 for the safe and sustainable relocation of a community of 358 people in Kanokupolu, Tonga, after their lives and homes were devastated by the eruption of a submarine volcano.
Photo: Unicef