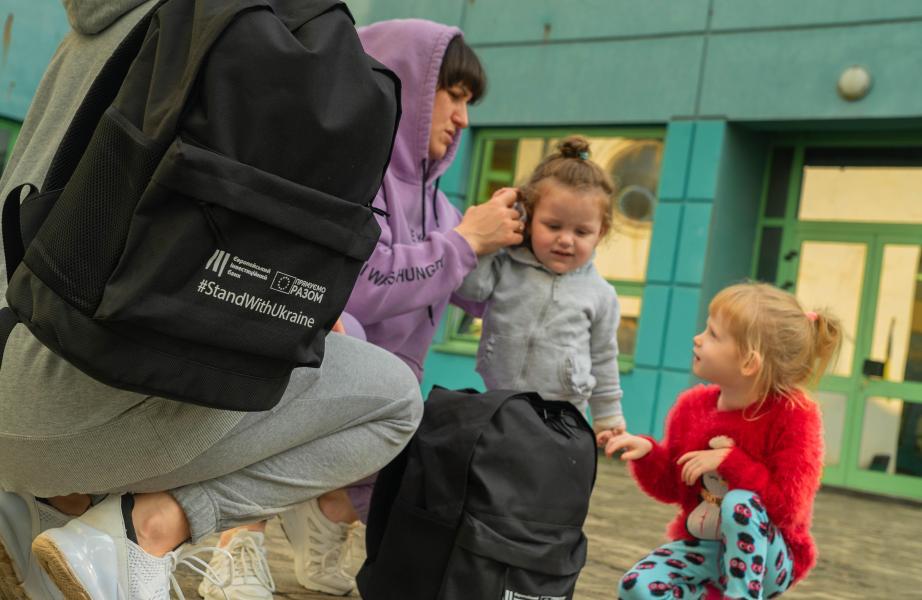 To support those affected by the war in Ukraine, the EIB Institute, the EIB Group's philanthropic arm, has organised two additional donations totalling €1 million.
Family-style orphanages coordinated by the Olena Zelenska Foundation will receive €800 000 and Ukraine asbl, a non-profit organisation representing the Ukrainian community in Luxembourg will receive €200 000 to purchase ambulances, fire trucks, generators and other items relating to the humanitarian needs of people in Ukraine.
The announcement was made in the framework of the international conference in Paris to support Ukraine's resilience and reconstruction, organised jointly by France and Ukraine and attended by EIB Vice-President Teresa Czerwińska. Click here for the press release.
The donations follow an unprecedented humanitarian aid package of €2.5 million launched shortly after the invasion and deployed through the Institute's trusted partner non-governmental organisations (NGOs) and another donation of €95 000 for two projects in September for digital learning centre TUMO and Ukrainian NGO All for Victory Charity Foundation to provide education to teenage Ukrainian refugees and meals for people in Ukraine that have little or no access to food.