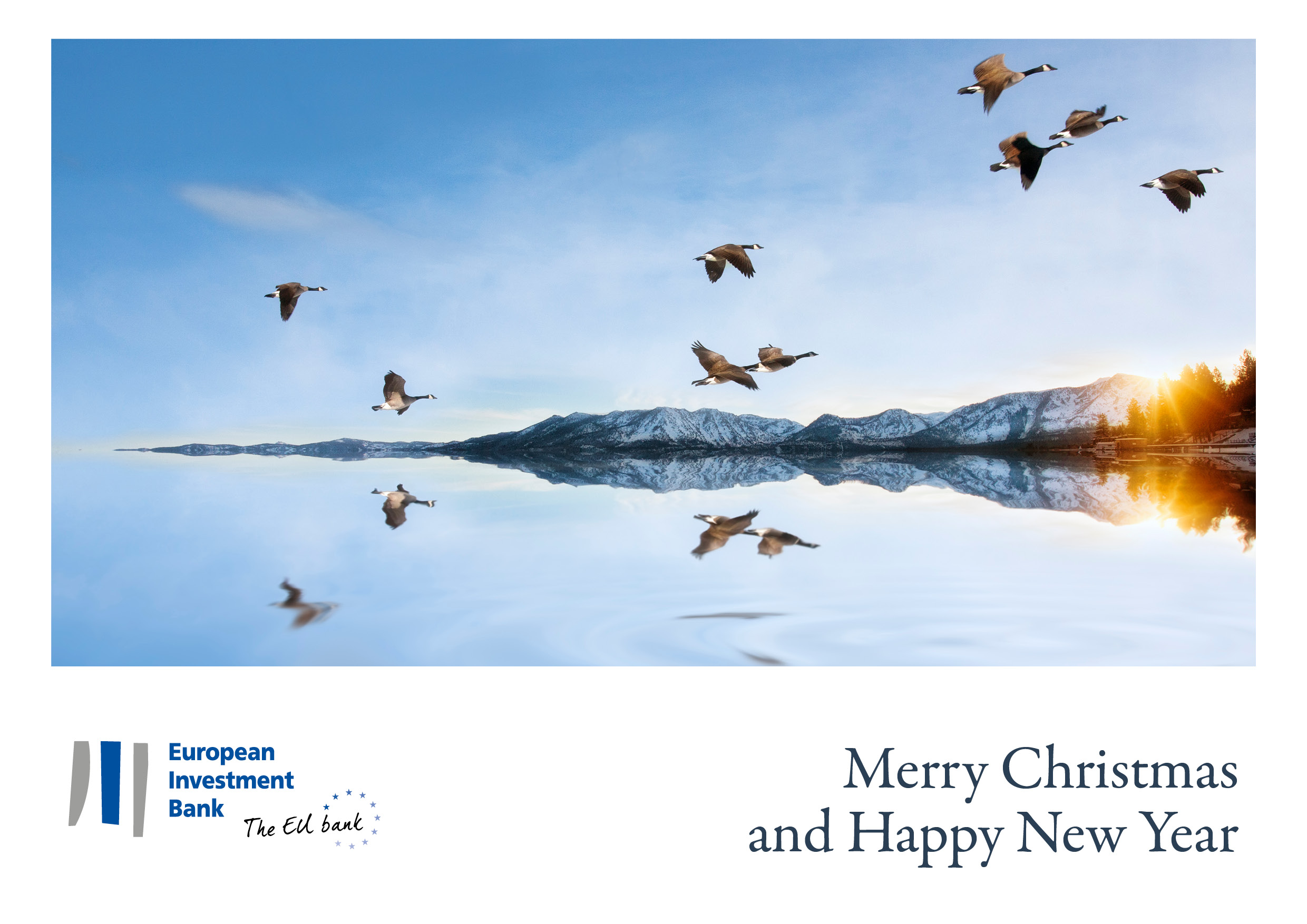 Happy holidays and best wishes for 2022 from the EIB Institute!
A lot happened this year. The war in Ukraine triggered an EIB unprecedented humanitarian aid package of more than €3.5 million coordinated by the Institute to support those affected by the war. A humanitarian aid package of €2.5 million in March was followed by another donation of €95,000 for two projects (TUMO and All for Victory Charity Foundation) and in December by two additional donations — €800 000 to support family-style orphanages coordinated by the Olena Zelenska Foundation, and a €200 000 donation to LUkraine asbl, a non-profit organisation representing the Ukrainian community in Luxembourg, to purchase ambulances, fire trucks, generators and other items relating to the humanitarian needs of people in Ukraine.​
Other donations went to support victims of floods in Pakistan, a volcanic eruption in Tonga and an earthquake in Indonesia.
On a more positive note, a new Director, Shiva Dustdar took the reins of the EIB Institute this summer on time to welcome the 70 students from 18 universities who were able to come to Luxembourg after two years of COVID-19 pandemic, for the Summer School 2022 and to meet world renowned opera singer Cecilia Bartoli, new President of Europa Nostra, the Institute's partner to safeguard cultural heritage under the 7 Most Endangered programme .
We continued to support social entrepreneurs: Social WaveOut, ROSI, Newcy, AlgaEnergy and Hale were the winners of the Social Innovation Tournament 2022 held in Vienna and SIT alumni repeatedly benefited form EU financing to grow their ventures. In October, we organised the first European conference on community disaster preparedness.
In the Arts & Culture area, Belonging, the largest exhibition of the EIB collection, in Limerick (Ireland) attracted 26,000 visitors in less than three months—equivalent to over 25% of the host city's population—making it the EIB's most attended external exhibition to-date while the Cité internationale des arts (Paris) welcomed Livia Bulea, Pauline-Rose Dumas, Laure Winants and Elsa Mencagli our 2022 artists in residence under the mentorship of Tatiana Trouvé.
New courses were launched at the universities of Coimbra (Portugal) and Bucharest (Romania) as well as outside the European Union for the first time, with the first course held at EUROMED University of Fez (Morocco). The EIB Climate Chair at EUI held its first conference and its first lecture while its Sciences Po countnerpart welcomed a new Chairholder.
We showcased our SIT alumni, continued to support microfinance and  financial education with a new programme in Cyprus. To support young researchers, we signed new STAREBEI research contracts, and we extended our support to musical endeavours to Opera for Peace and Tunisia88.
Enjoy the holiday season !