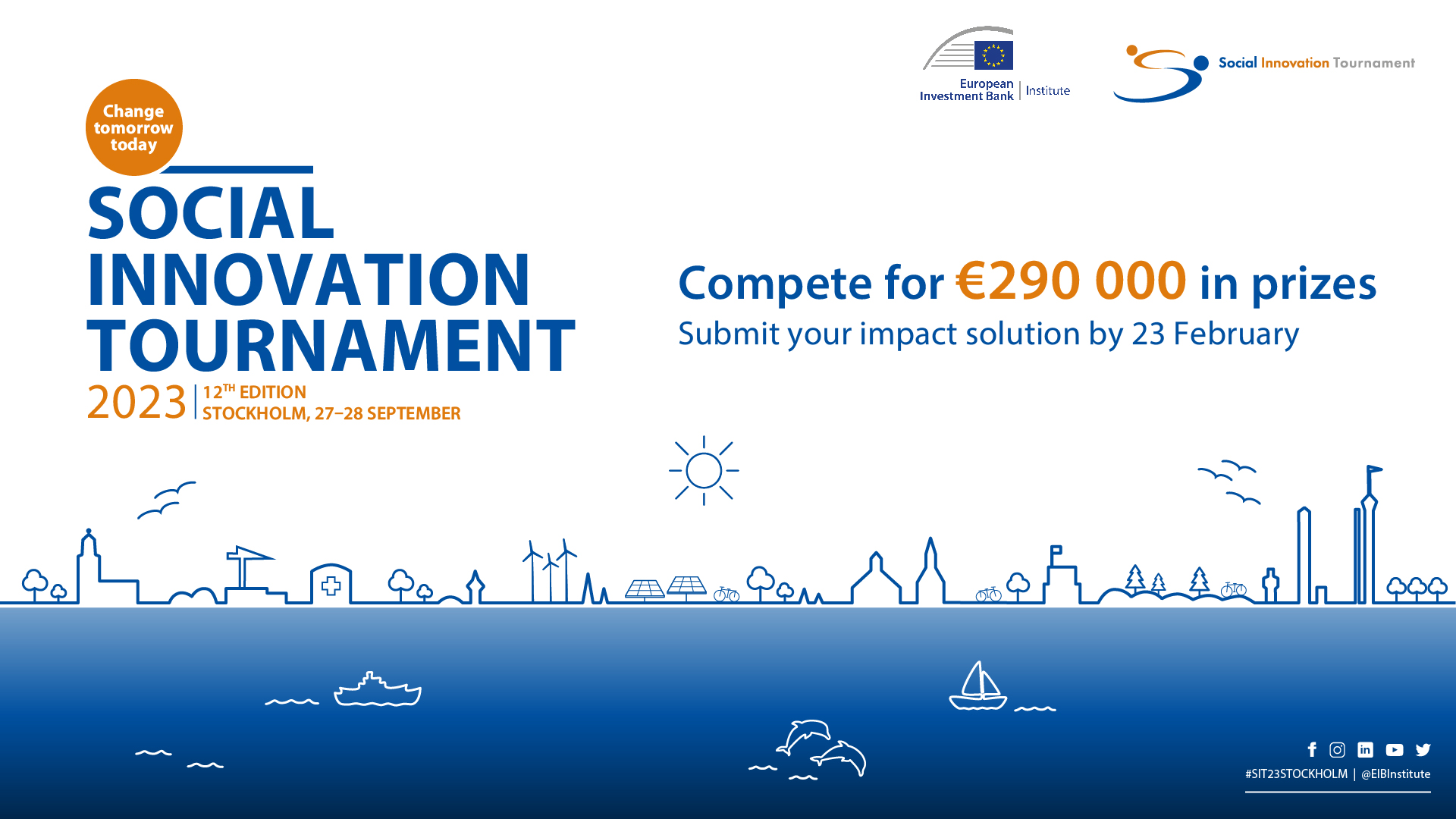 Applications for the Social Innovation Tournament 2023 ae now closed
The 15 finalists will compete for a first prize of €100 000 and a second prize of €40 000 in both the General and Special Categories. This year, the Special Category prize will focus on sustainable cities and communities.
The final event will be held in Stockholm.
For details on the 2023 Social Innovation Tournament, visit the Tournament's page.
Follow us on Facebook and Instagram @EibInstitute