Jonathan Pêpe (France), Lisa Hoffmann (Germany), Marta Djourina (Bulgaria), Larissa Araz (Türkiye) and Zhenia Stepanenko (Ukraine) are the 2023 laureates of the Artists Development Programme (ADP).a residency and mentorship programme organised by the EIB Institute.  The five laureates will complete a three-month residency at the Cité Internationale des Arts, in Paris under the mentorship of acclaimed Franco-Italian artist Tatiana Trouvé.
Following the EIB Institute's successful partnership with the Cité in 2022 to celebrate the 10th anniversary of the ADP, the 2023 laureates will once again be given this exciting residency opportunity. They will gain exposure not only to the cultural riches of Paris, but also to the Cité's thriving community of over 300 artists from around the world. This collaboration echoes the shared mission of both organisations to nurture and promote the next generation of European artistic talent through material support, mentorship and collaboration.
This year's laureates are:
As the flagship arts and culture initiative of the European Investment Bank (EIB), the ADP is a unique talent accelerator that echoes the EIB Group's investment in Europe's knowledge economy. It amplifies the EIB's efforts to support innovation by offering the next generation of European artists the opportunity to develop their practice in a high-quality professional setting, under the mentorship of an internationally acclaimed artist.
More than just a residency scheme, the ADP also serves as a living laboratory for examining the most pressing issues of today — climate change, global economies, migration, diversity, the COVID-19 pandemic, the war in Ukraine, etc. — through the lens of art. Works acquired from ADP artists after their residency have greatly enriched the EIB art collection, and the socio-political commentary they often contain sparks reflection and discussion on many of the EIB's values and strategic priorities.
Over the past ten years, the ADP has propelled the careers of artists who have gone on to exhibit at some of the world's most renowned arts institutions (such as Tate Britain) and receive recognition through the art world's most prestigious awards and events (such as the Turner Prize nomination and the Venice Biennale).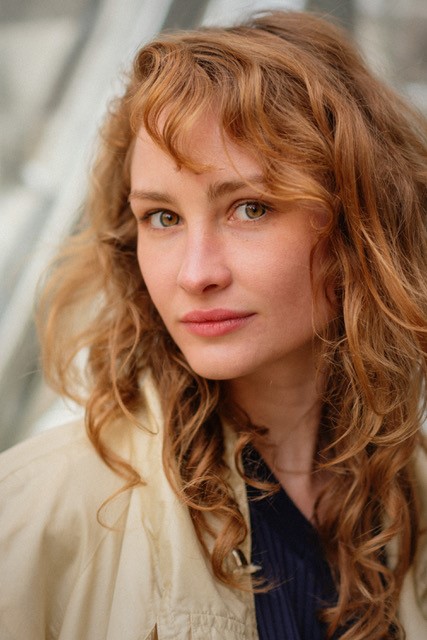 Lisa Hoffmann
(Photo Aurélien Guéry)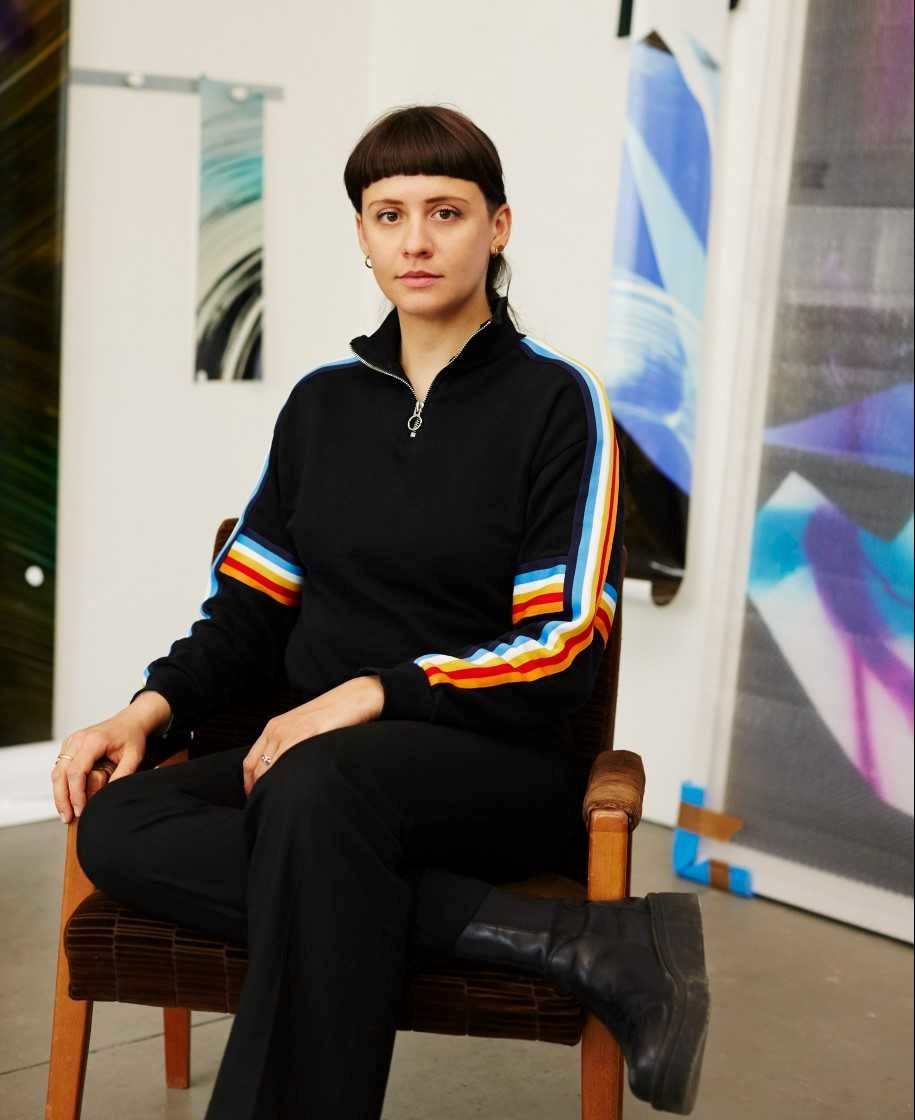 Marta Djourina
(Photo Alena Schmick)
Larissa Araz
(Photo SAHA_Studio_Fotoğraf © Kayhan_kaygusuz)