Scaling Impact Executive Programme
Applications for the SIEP 2023 are open until 3 March (23:59 CET). Send your application by email to institute@eib.org.
Help social entrepreneurs scale up/deep/out their venture to achieve higher impact.
The Scaling Impact Executive Programme is a one-week full-time executive training course that helps impact-driven entrepreneurs develop a scaling plan adapted to their initiatives, fine-tune the strategy of engagement with key stakeholders, develop their marketing and communication strategy, develop an investment case for financing and prepare to pitch their scaling plan to an audience of investors.
The Programme is open to SIT finalists, as well as projects from partner institutions, which also enter the SIT Alumni community.
Professor Filipe Santos, Dean of Católica-Lisbon and Full Professor and Chair of Social Entrepreneurship, and Visiting Professor of Social Entrepreneurship at INSEAD, leads the programme that is entirely delivered by an international-oriented faculty with deep expertise, in both academia and practice, in social entrepreneurship, fundraising and impact investing. The programme includes workshops on social innovation, scaling models, marketing and communication for social enterprises, preparing the investment case, negotiations and partnership development, fundraising and pitching techniques.
The Scaling Impact Executive Programme is organised jointly with Católica-Lisbon School of Business and Economics at its Lisbon campus. Católica-Lisbon is a prominent Business and Economics School in Europe, placed in 2020 28th in the Financial Times Top European Business Schools ranking and rated as the 1st Business School in Portugal for more than 10 years according to the Global ranking. It is one of the pioneer schools in social entrepreneurship and impact investing in Portugal. It has a strong course offering in these areas and a record of accomplishment of developing award-winning global social innovations such as the Patient Innovation project. Católica-Lisbon has launched a Chair in Social Entrepreneurship to promote research and teaching innovations in this field. The SIT Scaling Executive Programme is being developed with the EIB Institute in the context of the Chair.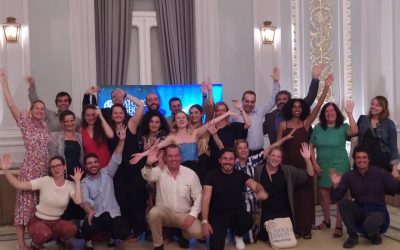 "I learnt a lot and through a completely different approach." 25 social entrepreneurs from 11 impact ventures in nine countries benefited from the Social Innovation Tournament (SIT) Scaling Impact Executive Programme, which ended on 25 June 2022 in Lisbon. We realised...