Meet the panellists from academia, multilateral institutions, NGOs and the private sector who will discuss the role that civil society should play to promote the implementation of Agenda 2030.
Francisco de Paula Coelho
Francisco de Paula Coelho is the Dean of the EIB Institute.
Prior to joining the Institute Francisco was Director for EIB Operations in Asia and Latin America (2004-2015), after having been Director of the Department for Planning and Settlement of Operations in the EIB Financial Directorate (2000-2004).
Francisco started his career at the EIB in 1987, as a loan officer for the ACP countries. In 1989, he became Manager of the EIB's bond portfolio at the Treasury Department after which he became Head of the Loans Back Office.
After graduating from Solvay Business School, University of Brussels, and before joining the EIB, Francisco held successively the following positions: financial analyst with Unido, assistant lecturer in Economics at the University of Lisbon and consultant in investment promotion for Emerging Countries in New York, before joining the World Bank, in Washington DC.
Stéphane Pallage
Stéphane Pallage is the Rector of the University of Luxembourg and full Professor in Economics. He heads the Rectorate and is responsible for developing the university's overall strategy and institutional policies. His responsibilities also include fundraising, international relations, statistics and communications. Stéphane holds a Master's degree in Industrial Administration (Finance) and a PhD in economics from Carnegie Mellon University in Pittsburgh, USA. Prior to joining the University of Luxembourg, he was Professor in Economics at the University of Quebec in Montreal (UQAM), where he worked extensively on applied macroeconomics, dynamic general equilibrium models, international aid, and the fight against child labour. From 2013 to 2017, he was Dean of the School of Management at UQAM.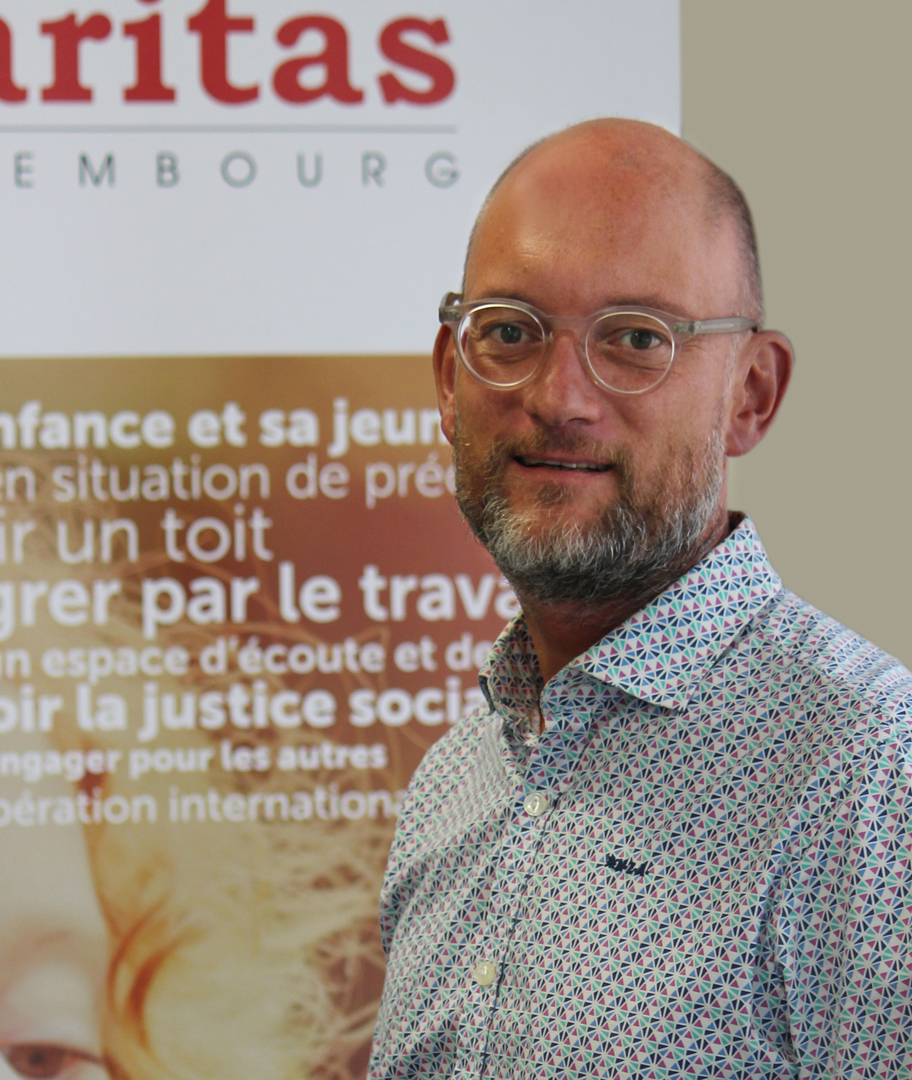 Andreas Vogt
Following an MSc in Chemistry (University of Berne – Switzerland) and post-graduate studies (DESS) in development at the University Paris 1 – Panthéon-Sorbonne, Andreas worked in Human Rights and Humanitarian Aid in Latin America and Africa for different NGOs before joining Caritas Luxembourg headquarters as project officer. He later launched the awareness raising programme on MDGs in Luxembourg before moving to Brussels to work six years at Concord Europe (European NGO Confederation for Relief and Development). There, his focus were aid effectiveness, MDG campaigning and advocacy on EU funding for NGOs. Back in Luxembourg, he became Head of the International Cooperation department of Caritas Luxembourg for four years. In 2016 he was appointed Caritas director for domestic poverty alleviation and in 2018 Chief Operating Officer of Caritas Luxembourg.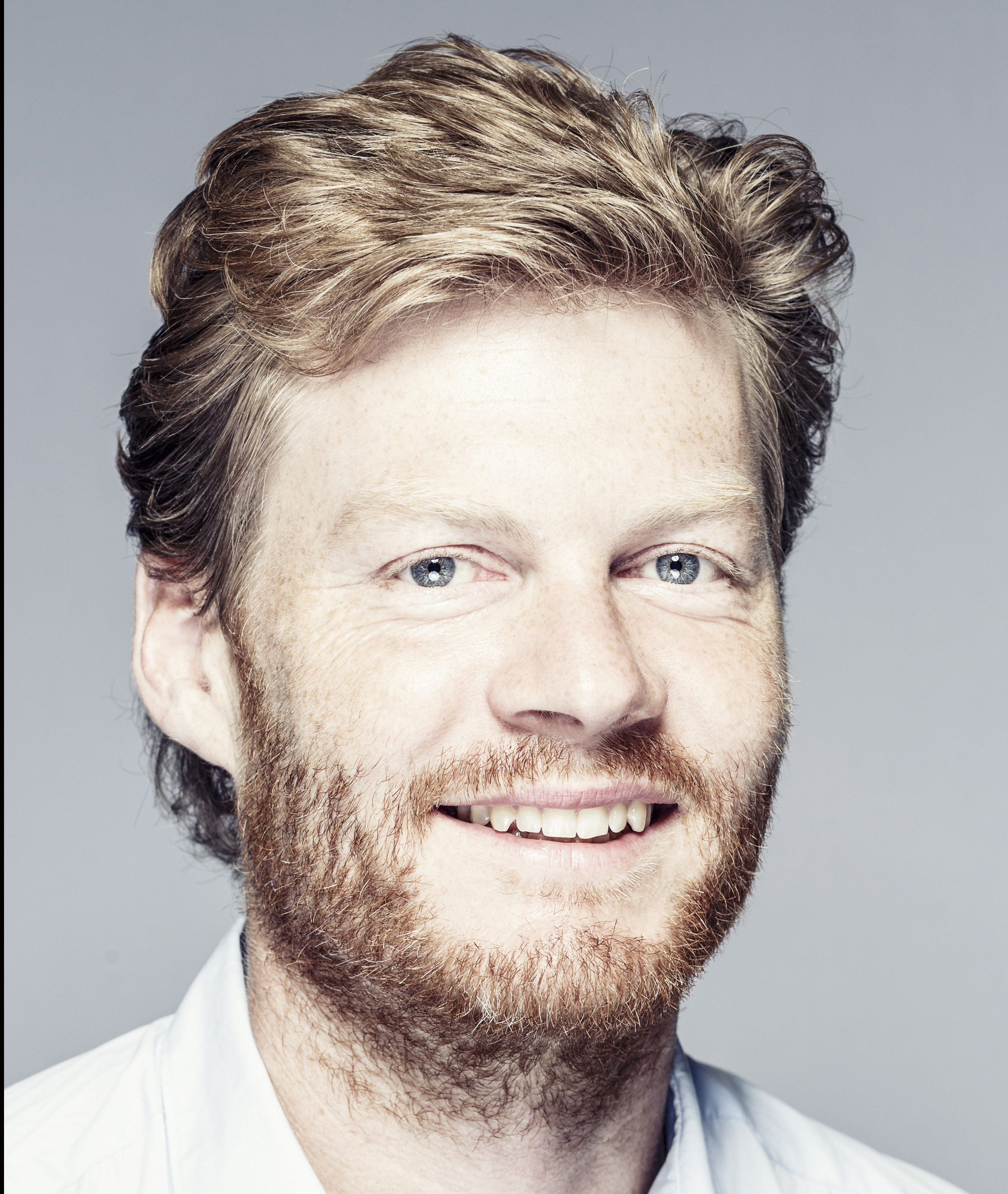 Christian Felber
Christian Felber is an internationally renowned speaker, university lecturer at the Institute for Advanced Sustainability Studies (IASS), and contemporary dancer. He has authored several bestsellers: "50 Suggestions for a Fairer World", "New Values for the Economy", "Let's save the Euro!", "Change everything. Creating an Economy for the Common Good", and "Money. The new rules of the game", which was awarded the getAbstract International Book Award in 2014. The Economy for the Common Good received the Zeit-Wissen Award in 2017. He is also the initiator of the "Bank for the Common Good" project. Christian has studied Spanish, psychology, sociology and political sciences in Madrid and Vienna, where he lives and works as an independent writer.
Michael Stanley-Jones
Michael Stanley-Jones serves with the global project: Poverty-Environment Action for Sustainable Development Goals (2018-2022), based in Nairobi. Poverty-Environment Action promotes coherent policies and increased investments in poverty eradication which improve environmental sustainability. As Co-Secretary for the UN Alliance for Sustainable Fashion, he advocates engagement with the beauty and fashion sectors under the 2030 Agenda for Sustainable Development.
Before joining the Secretariat of the Basel, Rotterdam and Stockholm Conventions as Public Information Officer in 2009, Michael served with the UN Economic Commission for Europe in the Secretariat of the Convention on Access to Information, Public Participation in Decision-Making and Access to Justice in Environmental Matters (Aarhus Convention 1998). He managed the Aarhus Clearinghouse for Environmental Democracy.
Outside the United Nations, Michael has served in academia, business, civil society and the public sector. As Chair of the Santa Clara Basin Watershed Management Initiative in 2001-2003, he developed Silicon Valley California region's watershed management plan and historic pollution prevention plans for copper, nickel and mercury contamination of the San Francisco Estuary.
Michael is a native of Solano County, California. He holds a Master of Arts in Politics from Claremont Graduate University.
Leonie Meier
At UNECE, Leonie Meier focuses on the European Forest Week and Sustainable Fashion. With respect to the latter, she and her team are running the "Forest for Fashion" initiative, promoting wood products and educating the public about the environmental impacts of the fashion industry. She has also been involved in the establishment of the "UN Alliance for Sustainable Fashion" encompassing more than eight different UN organisations. Prior to UNECE, Leonie was working for the German Development Cooperation (GIZ) in the field of climate mitigation and ozone protection. She received an MSc in Environment and Development from the London School of Economics and an MA in International Relations from the University of Edinburgh.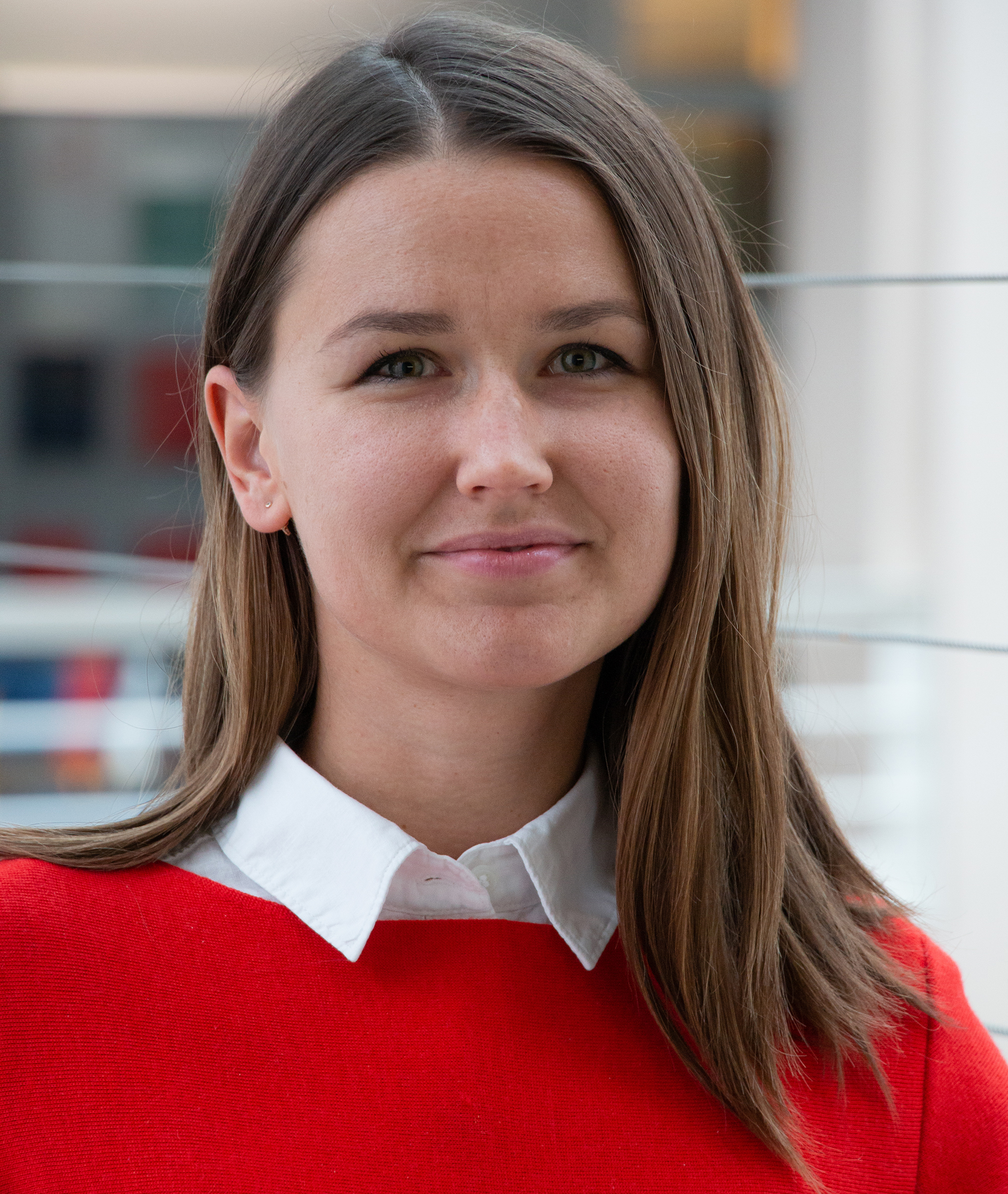 Katia Vladimirova
Katia Vladimirova is an international researcher working on sustainable development politics and ethics, with a double PhD in political theory and political science from the universities LUISS Guido Carli (Rome) and Université Libre de Bruxelles. She is a postdoctoral fellow at the University Milan-Bicocca and an affiliated researcher at the University of Geneva. Previously, Kaia worked at Boston University, New York University and MIT– Massachusetts Institute of Technology. She also worked at the United Nations Division for Sustainable Development and at UNESCO Liaison office in New York.
Katia is broadly interested in the challenges of a large-scale societal transformation towards sustainability and the mechanisms behind social change in the direction of sustainable consumption. Currently, her interdisciplinary research agenda focuses on alternative fashion consumption models in the context of a circular economy in Europe.
Alexander Kohnstamm
Alexander Kohnstamm has extensive experience of working in both NGOs and international businesses. He tries to achieve social development goals by involving the private sector. Alexander aims at 'business for good' or 'finance for good' – using market forces and economic resources to improve the quality of life in developing countries. In his opinion, things must change for this to happen, and that is what Fair Wear Foundation is about: creating and promoting alternative ways of doing business in the garment industry that are both socially and economically sustainable. His most recent job was director of external affairs at PharmAccess Foundation, an organisation dedicated to connecting more people in Sub-Saharan Africa to better healthcare. Before that, he was the executive director of Partos – the Dutch platform for development organisations. However, Alexander's career did not start in the development sector: he first worked as a marketing manager at Sony Europe and the Mitsubishi Group.
Milena Amaral
Milena Amaral brings 22 years of expertise in business development and procurement in the luxury goods and fashion industries in the large corporate context. She is currently leading Neovili, an ambitious, socially and environmentally engaged cleantech platform. Established in 2017 (Switzerland/France), Neovili makes it easier for the luxury and fashion conglomerates to assess and offset their environmental footprint. Neovili is on a mission to speed up the industry's transition to the circular economy.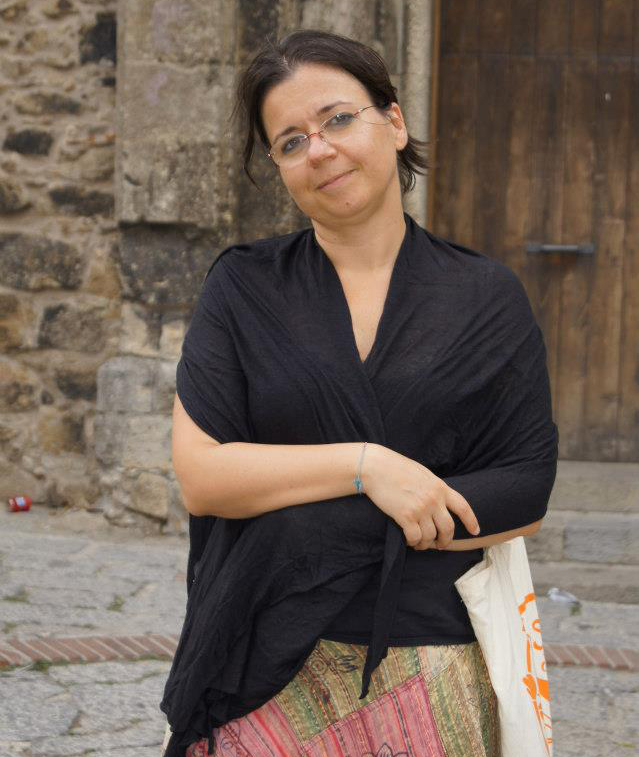 Francesca Forno
Francesca Forno is an Associate Professor of Sociology at the University of Trento. Her interests include sustainable consumption and political consumerism. A special focus in these areas is on the consequences of the spread of market-based forms of action for citizens' participation and mobilisation. She has published papers on civic participation and social movements, conducting research on political consumerism, collaborative consumption, grassroots initiatives on social eco-innovation and alternative food networks. Her work has appeared in journals including the Annals of the American Academy of Political and Social Science, the Journal of Consumer Culture, the International Journal of Consumer Studies, South European Politics and Society and the British Food Journal, as well as in collections of essays published by Oxford University Press, Wiley-Blackwell and Zed Books. Francesca holds a PhD from Strathclyde University in the UK.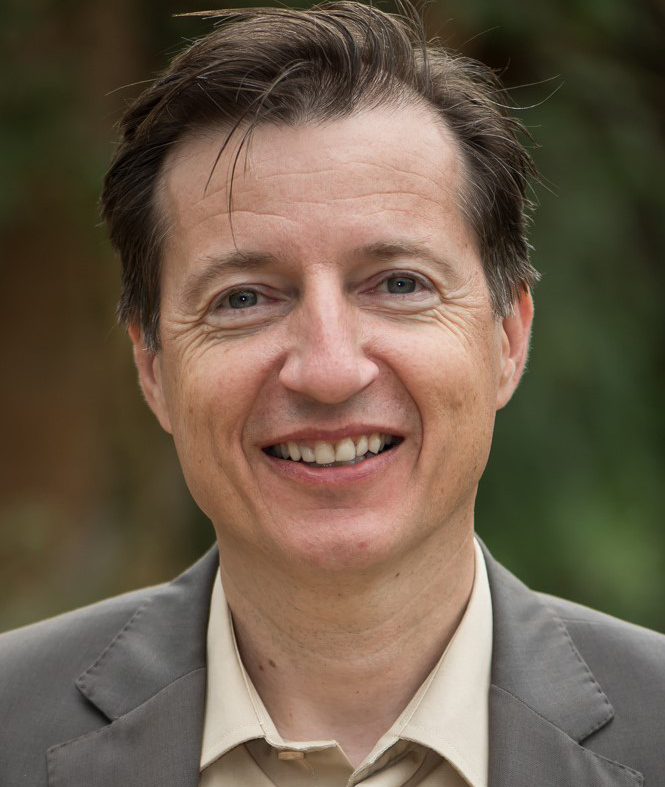 David Neven
David Neven is the Senior Programme Advisor for FAO's strategic programme on inclusive and efficient food systems. He also leads the Sustainable Markets, Agribusinesses and Rural Transformations (SMART) Team in the Agricultural Development Economics Division (ESA). In these roles, he coordinates conceptual development and provides technical guidance in the area of food systems development in a structural transformation context. Previously a field practitioner for the Belgian Government, a visiting assistant professor at Michigan State University, and a senior consultant with a leading US consulting firm, he has 20 years of research, teaching, management, new-business development, and consulting experience. David holds advanced degrees in agricultural engineering, business administration, and agricultural economics.
Carmen Maganda
Carmen Maganda holds a PhD in Anthropology with specialisation in Environment and Society from CIESAS (Centro de Investigaciones y Estudios Superiores)-Mexico. Since 2014, she has been a Research Professor of Environment and Sustainability at INECOL. She is also co-editor in chief of the Journal Regions & Cohesion (Berghahn Journals).
Carmen works with multi and transdisciplinary research teams focusing on social participation in environmental governance, water security/justice and regional integration. Among her research interests and projects, she is currently addressing sustainable practices in water management in the face of challenges posed by agro-industries.
Sigmund Walbaum
Sigmund Walbaum is the CEO of NATURATA since 2016, based in Luxembourg. NATURATA has emerged as an initiative from the association of the Luxembourgish farmers (BIOG) supplying bio-products. Previous positions include: Director of Biogros sarl (2006-2016) and managing director of Demeter NRW (1998-2016). From 1989 to 1998, he was involved in practical farming and studies of agricultural sciences.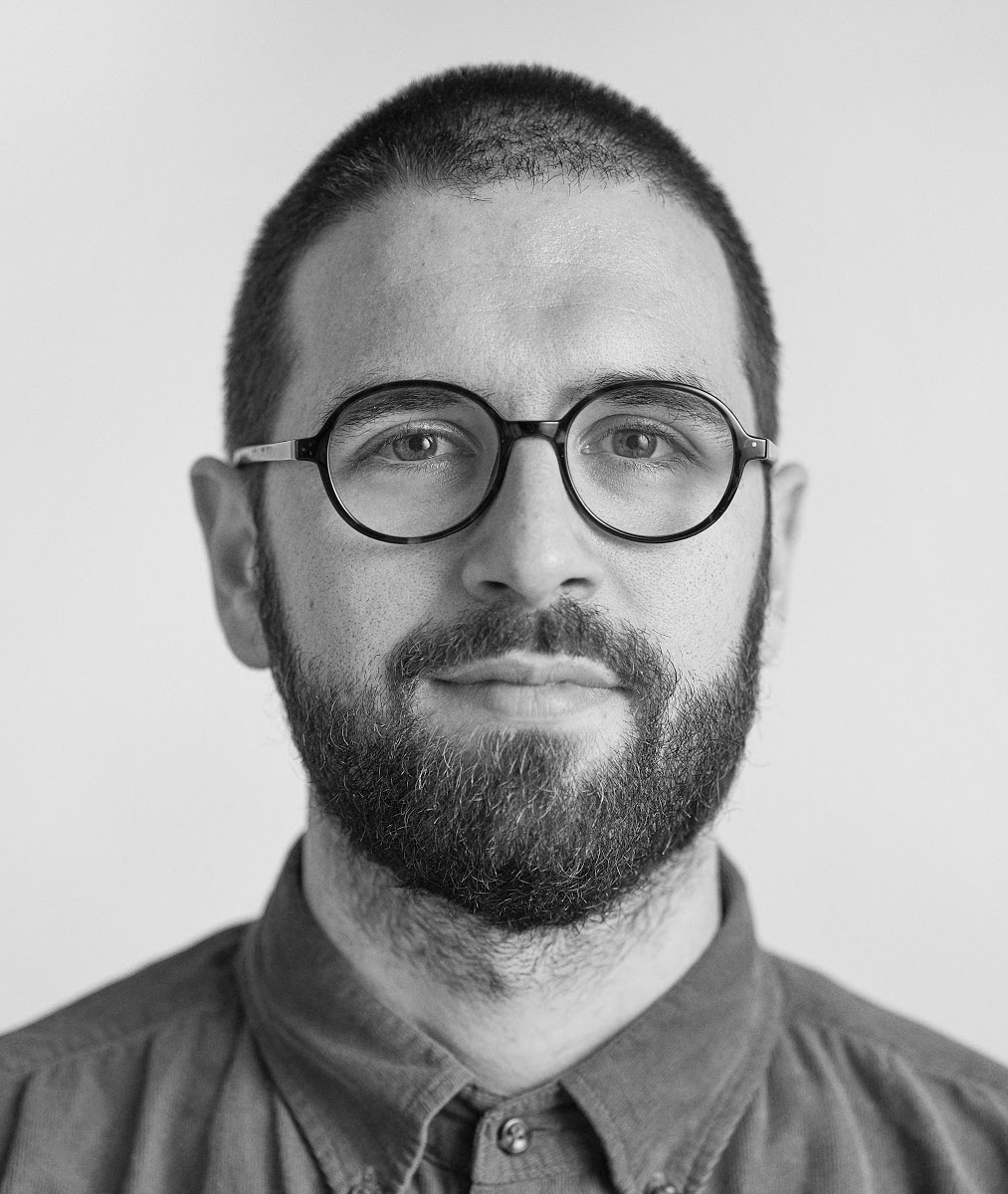 Carlos Henriques
Carlos Henriques studied hospitality management and quickly discovered his passion for cooking. He ran a successful catering practice in his native country of Portugal and has gained experience from top restaurants around the world. In Finland, he worked at the renowned Michelin-starred establishments "Chez Dominique" and "Olo" before opening the zero-waste Restaurant Nolla in Helsinki. Together with two fellow chefs, Carlos wanted to do something about the inevitable waste problem of the restaurant industry. The idea of a zero-waste restaurant was born out of the desire to make the industry more sustainable and to show that creative and great food can go hand in hand with sustainability. Restaurant Nolla is the first zero-waste restaurant in the Nordic countries.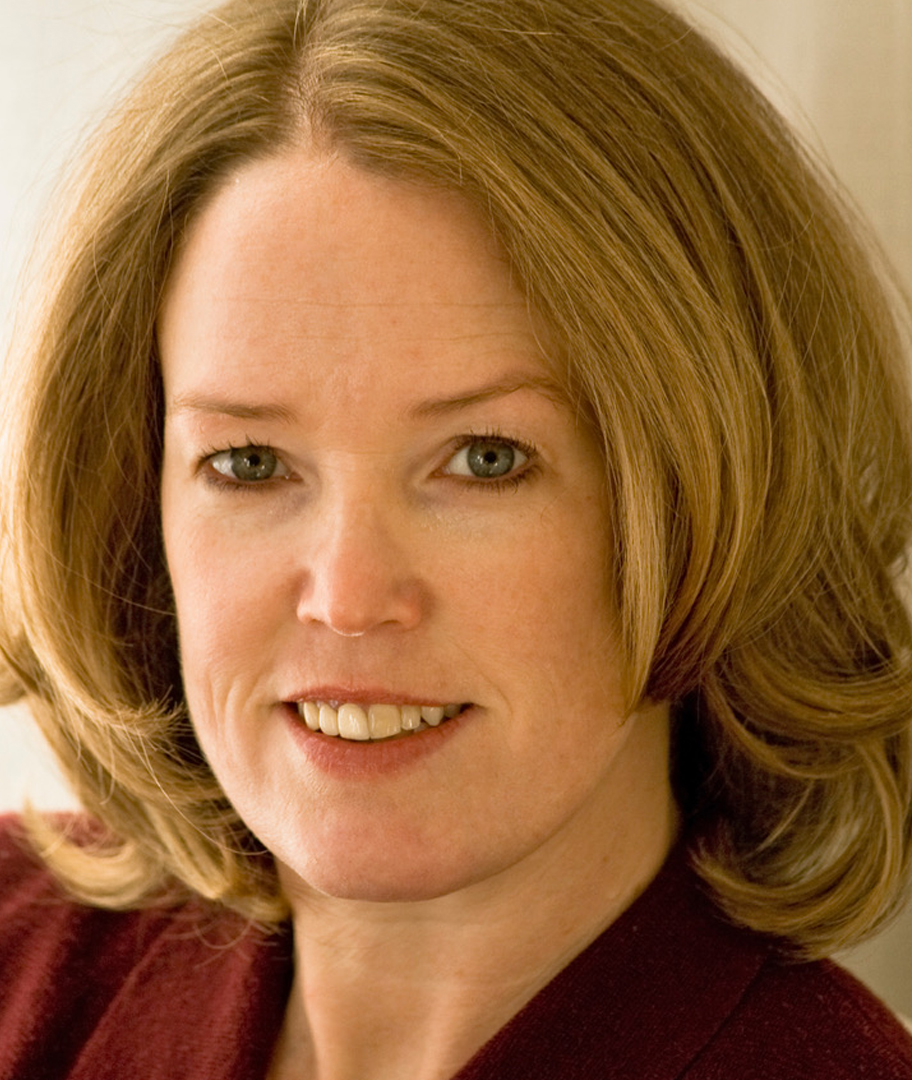 Rachel Dodds
Rachel Dodds has over 20 years' experience in the tourism industry and has provided advice to global organisations such as the World Bank and European Union as well as governments, destinations, hotels, tour operators and non-profit organisations worldwide.
Rachel is a Professor at the Ted Rogers School of Hospitality and Tourism Management at Ryerson University in Canada and the Director of a boutique consultancy called Sustaining Tourism. Rachel recently co-edited a book called "Overtourism: Issues, realities and solutions" which is helping stakeholders understand the issues with this phenomenon. She has lived and worked in four continents and travelled to over 80 countries.
Debbie Hopkins
Debbie Hopkins is an Associate Professor in Human Geography at the University of Oxford. Her research is broadly concerned with decarbonising transport, travel and tourism. Debbie acts as Associate Editor of the Journal of Sustainable Tourism, and has co-edited two books: Low Carbon Mobility Transitions (with Prof James Higham) and Transitions in Energy Efficiency and Demand (with Dr Kirsten Jenkins).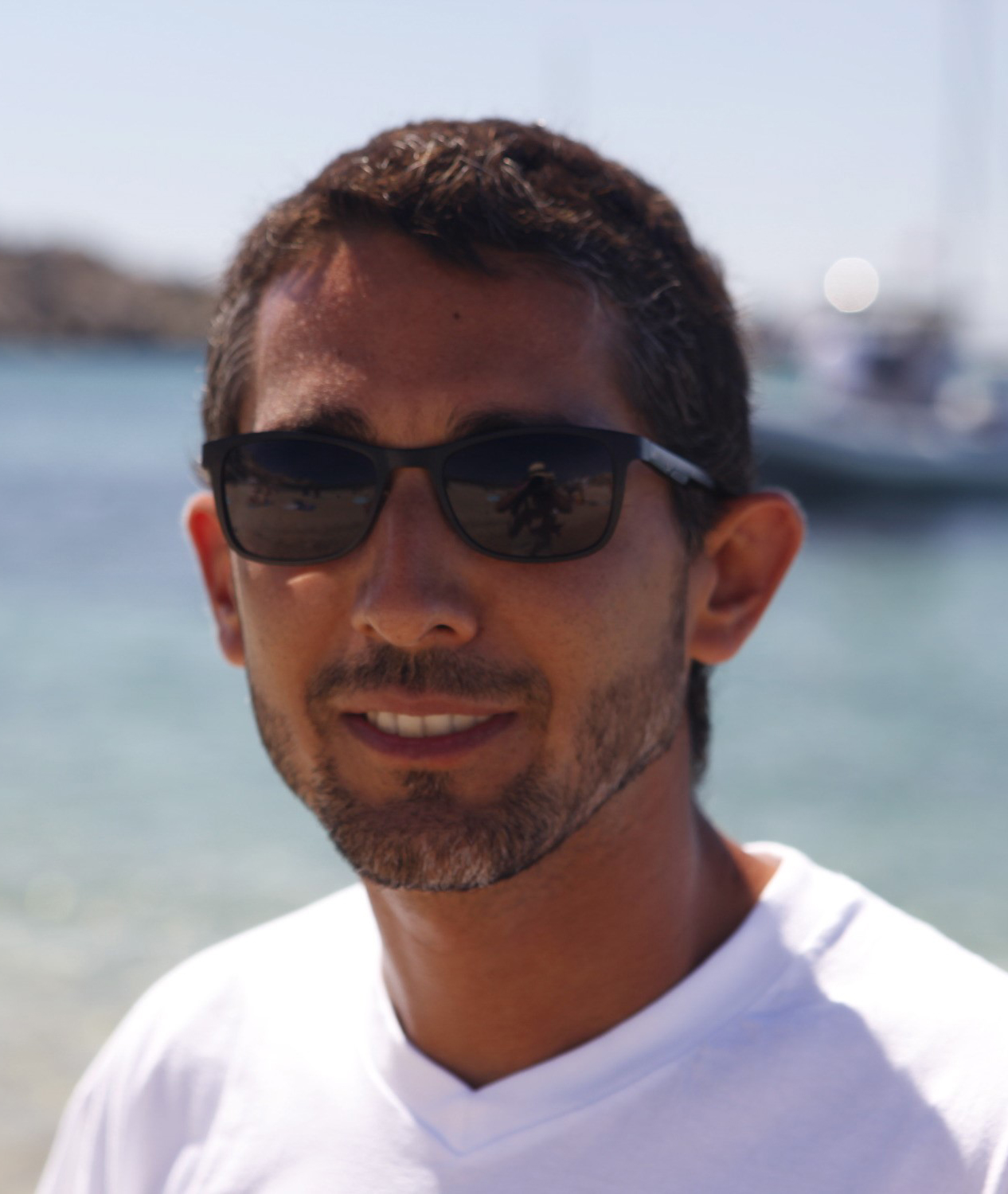 Giuseppe Di Carlo
The WWF Mediterranean Marine Initiative brings together eight WWF Offices in a joint conservation effort. Giuseppe Di Carlo is responsible for helping Mediterranean countries to achieve key conservation and management targets, specifically on fisheries and marine protected areas. He is also part of WWF's Ocean Leadership Group, which sets the organisation's agenda and goals on ocean protection. Since 2008, Giuseppe has been involved in developing and implementing ecosystem-based management of conservation strategies. While working at Conservation International from 2008 to 2011, Giuseppe provided support to several country programmes around the world, from East Africa to South East Asia, Madagascar and the Mediterranean. After completing his PhD in marine science, Giuseppe worked as a research scientist at National Oceanic and Atmospheric Administration in the US, focusing on coastal marine ecosystems and their adaptive response to disturbance and paying special attention to global issues such as climate change, on which he has published extensively. From 2012 to 2018, Giuseppe was a Member of the Board of Directors of MedPAN, the Mediterranean Network of Marine Protected Areas managers.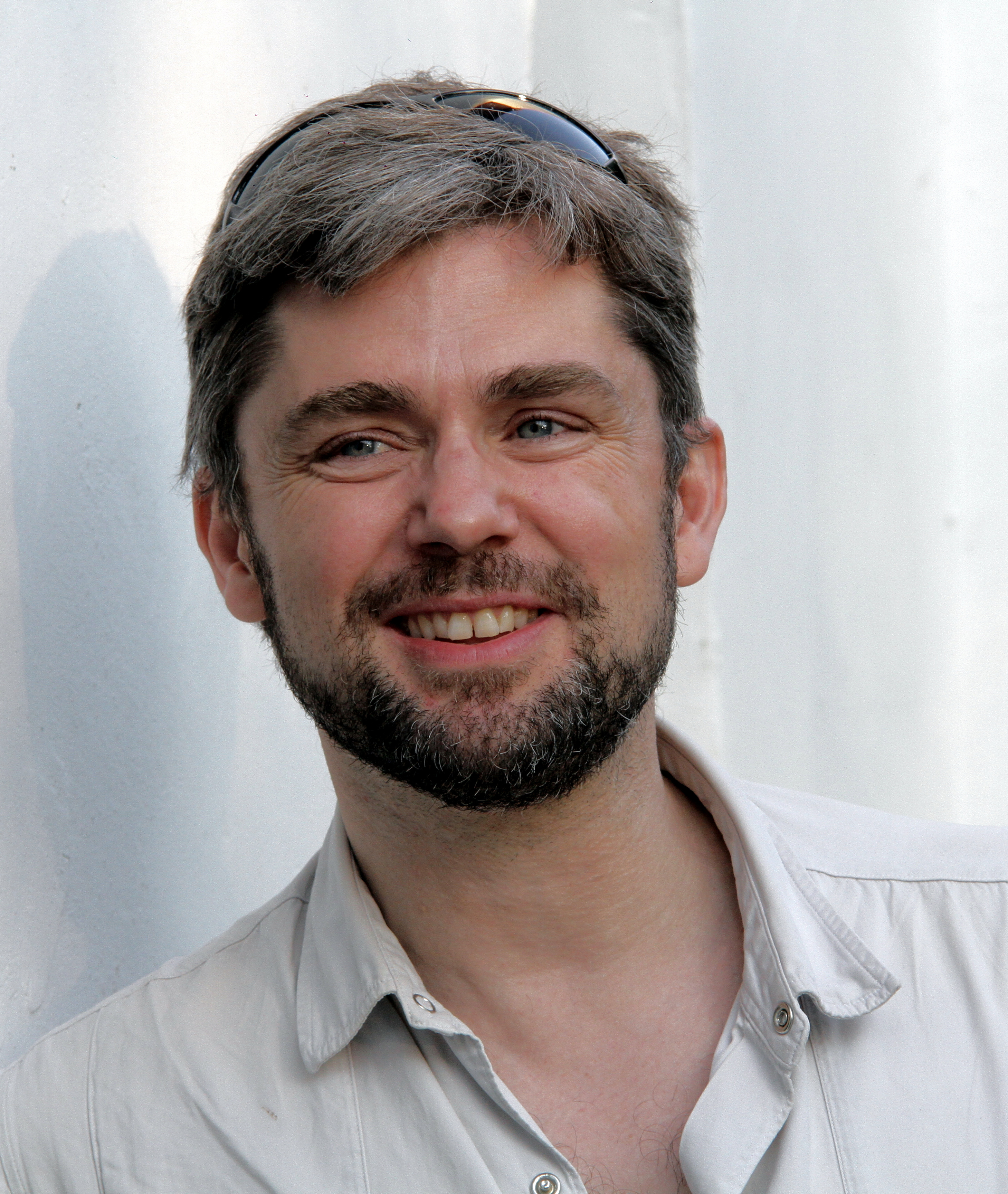 Peter Mangan
With BComm and MBS degrees from University College Dublin (UCD), Peter's career has spanned finance, the arts, research and academia. Following a brief stint in corporate banking, he joined Ireland's Music Network as Finance and Resourcing Manager. He subsequently returned to UCD as Business and Finance Manager for the new Conway Institute of Biomedical Research, and then became Senior Manager for UCD Research and Innovation. He left this role in late 2016 to launch the Freebird Club.
Peter is a passionate social entrepreneur who aims to use the sharing economy to improve the lives of older adults. With the Freebird Club, Peter has won a number of top international awards including the EIB's 2017 Social Innovation Tournament and previously the EU Commission's European Social Innovation Competition. This year, Freebird won two prizes in the UNWTO World Tourism Startup Competition, including the Sustainability/Impact Award.
Isabel Sebastian
Isabel Sebastian is a social science and sustainability researcher, with 20-years professional experience in sustainable business and tourism management. She worked in management, planning, research, teaching, training and consulting roles always with a focus on embedding sustainability in business. Her career experience spans across the globe from Germany and Luxembourg all the way to Australia, India, Tajikistan and Bhutan. In the last two decades she worked for universities, NGOs, boutique hotels, tour companies and as a co-founder and director of a sustainable tourism consultancy in Australia. Isabel worked on a number of community tourism projects in Tajikistan and Australia, engaging with a wide range of stakeholders. She also implemented corporate social responsibility programs in hotels and tour companies in Bhutan. Isabel recently concluded a postdoctoral Research Associate role at the University of Luxembourg after completing a PhD in Sustainable Futures at the Institute for Sustainable Futures at the University of Technology Sydney in Australia.