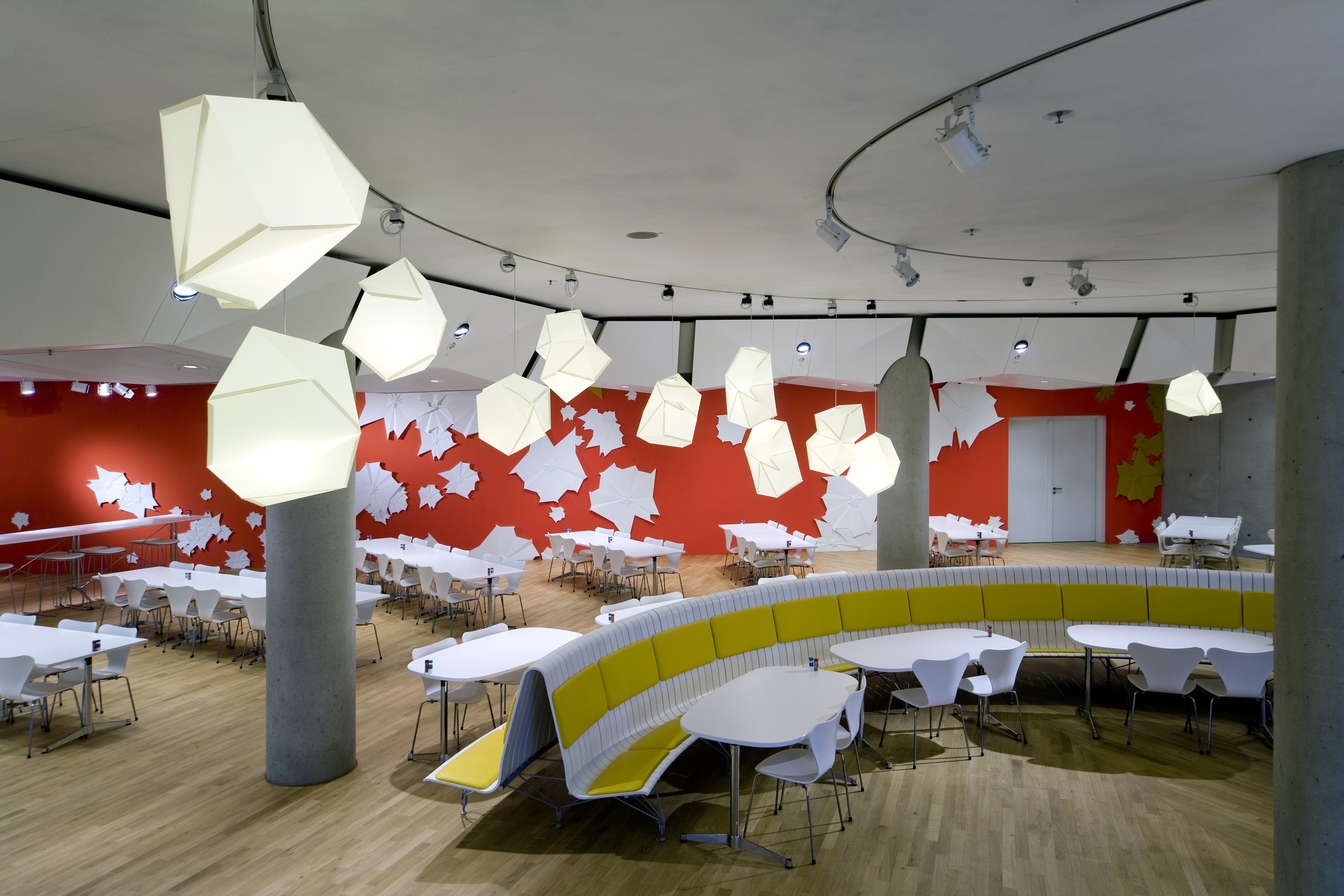 The EIB collection includes several art commissions, integrated into the fabric of its buildings and their surroundings. These draw attention to important milestones or sites, acting as powerful symbols and means of communication for staff and visitors.
Art commissions express the EIB's corporate character through art, often mainstreaming strategic EIB objectives. Exemplary in this regard is the competition for art commissions launched by the EIB in 1994 and open to artists from the Czech Republic, Hungary, Poland, Romania and Slovakia, to celebrate the then imminent expansion of the EU eastwards when the EIB started lending in Central and Eastern Europe.
Czech artist Magdalena Jetelová, who conceived the gigantic chair at the EIB's entrance, was the winner of the competition together with Hungarian artist Tamás Trombitás, the creator of the series of symbolic steel letters installed in the gardens of the EIB.
To commemorate its 50th anniversary, the EIB commissioned three monumental works of art to valorise its new headquarters: Parade (2005-2008) by Michael Craig-Martin celebrates the creative and economic relevance of design and innovation, by portraying familiar industrial products through innovative materials: this marquetry work in Corian® applied unprecedented colours and scale and stretches over 88 metres.
Craig-Martin also created One World (2005-2008), highlighting themes of globalisation and integration, through a representation of the globe supported by three pedestals, in the form of Corian® marquetry set into the oak floor of EIB's main atrium. 283 Individual Works on Paper (2008) by Tobias Rehberger decorates the wall of the staff restaurant with an origami flower motive. It epitomises the European capacity to integrate international influences to enrich a European setting. The three installations form a cultural centrepiece of the EIB's headquarters in Luxembourg.